For those following the German cultivation bid drama, there appears to be a real light at the end of a now two year tunnel– driven by a domestic demand that essentially requires that there be no more delays.
Then again, given developments so far, who knows really what will happen in April. It could be a whole new "fresh start" for a much-beleaguered process or it could just go down as yet another "train" on the basis of a "technical fault."
One thing is for sure: BfArM again appears to be cautiously optimistic. Yet they have been there before, too. Yes, there is a rising patient count. But there are also now many other import options and cheaper prices coming into the EU. As a result, there is still the likelihood, however implausible, that the German government will want to kick this can a bit further down the road.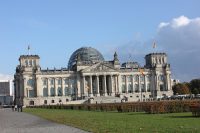 What is the newest development? In late January, BfArM, the German equivalent to the FDA and the agency in charge of oversight and regulation of all medicines and medical devices, issued a press release about the status of the cannabis cultivation bid they are tasked with overseeing.
If things are not taken off track by the next still pending lawsuit (due to be heard by the high court in Dusseldorf on 10 April of this year), the agency will award the bid. Not before, as the press release also states categorically.
The Highlights
There is no award date yet of course. However, if the court case is decided in favour of BfArM this time (namely defending their exclusion of a bidder even though the deadline was delayed again for seven weeks last fall), there is reason to believe the public airing of that final list of license holders will be released soon after. That means the bid decision could come as soon as the next day and certainly by the end of April.
There were over 200 questions asked of the agency this time by around 79 bidders who submitted a total of 817 bids for a total of 13 cultivation lots. No more than five lots can go to any one bidder or consortium.
The amount to be cultivated under this first bid is 10,400 kg over four years (up from the first amount). Even this is expected to be too low to meet a clear and increasing domestic demand. That said, there is clear expectation that the remainder between what is cultivated domestically and consumed will be taken up by imports (although from where was not explicitly discussed).
The agency also stressed that they are responsible only for the administration of the tender itself. They will not receive, store or redistribute the cannabis or cannabis products. Further, BfArM also stressed that they are not responsible for the regulation of the final retail price at pharmacies.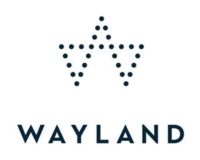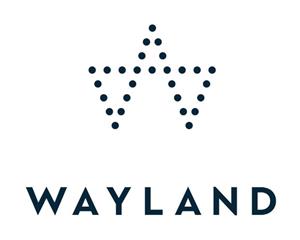 Finally, the target date for the delivery of the first crops is a conservative estimate which says two things. One, BfArM are not tipping their hand in favour of Wayland (who at present has the largest licensed GMP facility in the country), and second, they are leaving themselves and bid respondents a little more wiggle room. Just in case. For whatever reason.
As the bid states, successful respondents do not need to have suitable real estate under contract until the finalists are announced, but if they are awarded the bid, they will have to not only move fast to secure a facility, but also set up a grow facility that can be certified in the next interim period.
By way of contrast, Wayland announced its purchase of the Ebersbach facility in the summer of 2017. They have just received, 18 months later, their GMP certification. Anyone starting from scratch, in other words, would have to move at least as fast as Wayland has. If not a bit faster, considering that Wayland is already up and running, and at this point certified.
Between The Lines
The entire cannabis legalization discussion has been caught up in the cultivation bid since the beginning. Patients in fact, lost their temporary right to grow if they could not afford the expensive cannabis being sold in pharmacies before 2017. After the law changed, only licensed and regulated operators were allowed to distribute the imported variety and then only from Holland and Canada.
Since then, the first cultivation bid went down in a legal challenge, the price of cannabis at the retail end has effectively increased at least 1,000 euros a month and there are as many as 80,000 German patients taking some kind of cannabinoid, mostly for chronic pain.
It is insurers, in other words, at least as much and now more than patients who are now on the sharp and expensive end of the stick.
Then again, until the actual announcement from the Dusseldorf high court if not BfArM itself, expect late breaking developments and drama until the very end.However, the interim frustrating period auf Deutschland plus the continuing needle of political reform just about everywhere (certainly in Europe) has changed the scenery dramatically in just two years. There are cultivation operations in Spain and Portugal with crops ready to be exported to the German consumer. Eastern Europe and Italy are also cultivating. Greece is preparing to. And Israel finally allowed its producers to jump into the medical game globally.
Prices will inevitably come down. The German government and insurance industry beyond that are two powerful drivers to insure the same. And a big part in bringing that price down is setting a bid reference price to begin with.
The situation, in other words, is being staged to move into the next "four-year plan" where Germany begins to understand how widely effective cannabinoids can be, for what conditions and what kind of delivery mechanisms work best for different patients.
It also aligns the country's medical program perfectly with Luxembourg's own four-year medical trial and now stated timeline of ensuring there is recreational reform by 2022.
All of which, in other words, also spells victory and potentially the end game to the first part of the German medical cannabis cultivation question and a larger first step for the EU beyond that to finally end medical cannabis prohibition.
Then again, until the actual announcement from the Dusseldorf high court if not BfArM itself, expect late breaking developments and drama until the very end.
Stay tuned.