As the cannabis industry experiences a significant shift toward general acceptance and mainstream adoption, new modes of operation are popping up everywhere. The evolution and expansion of the industry beg for constant innovation, and the integration of NFTs and cryptocurrencies as payment options is at the crossroads between tech and cannabis.
Crypto and NFTs have grown in popularity in recent years. Non-fungible tokens are an interesting asset in the art and collectibles world, while cryptocurrency has made a name for itself by providing a unique kind of financial independence. More and more payment processors are embracing these new payment methods, and the cannabis industry is also slowly welcoming them.
In order to fully understand the cannabis-crypto connection, Swaroop Suri, founder of Melee Dose, a cannabis brand that's been embracing NFTs and crypto as payment options, shared some insights. Their innovative approach to creating unique cannabis experiences with technology and creative branding makes them a pioneer of this movement.
What's Happening with Cannabis and NFTs?
NFTs and cryptocurrency are exciting developments in an industry that carries the reputation for having a rocky relationship with the banking industry. The legal gray area surrounding the connection between cannabis businesses and the banking industry has given way to an onslaught of challenges, with many banks shunning cannabis because of its federally illegal status. While traditional banking can limit cannabis companies' access to basic financial services, the decentralization that's characteristic of blockchain opens up many doors.
In recent years, different brands have tested the waters by using cryptocurrencies and NFTs to enhance marketing and offer alternate payment options. While it's still early in the game, trends are starting to appear.
One of these trends is using NFTs in marketing and branding, creating unique digital assets that can be collected. This gives an air of exclusivity, creates more immersive experiences, and helps forge a brand identity. NFTs are often a great tool to engage with customers and create a sense of community.
Melee Dose recently started integrating NFTs from Bored Ape Yacht Club (BAYC) into product packaging and branding. This has allowed the brand to offer unique experiences, foster community engagement, enhance storytelling and demonstrate adaptability to an ever-changing world.
"This collaboration merges the worlds of fashion, art and technology, providing our customers with exclusive "IRL" products incorporating digital assets and driving brand affinity", says Swaroop Suri. "By embracing the digital revolution and connecting with the influential BAYC community, we aim to redefine consumer experiences and build lasting relationships with our audience."
Crypto Payments Aren't Futuristic Anymore
Payment is another trend to look out for. Cryptocurrencies are becoming more accepted in many big industries, including cannabis. With traditional banks limiting access to banking services, crypto allows cannabis companies to offer decentralized and secure payment options.
Cryptocurrency offers more enhanced privacy than traditional payment methods, which is great for those who want to stay under the radar. Lower transaction fees are another plus, as a decentralized system is more flexible. The speed of crypto payments is also an enticing feature, as payments are usually processed more quickly than traditional payment methods.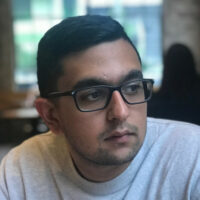 So, how are brands accepting crypto as payment? Is it safe? Melee Dose started accepting cryptocurrency payments on their e-commerce store by partnering with Coinbase Payments, a leader in the crypto industry with a strong reputation and ease of integration.
Cryptocurrency may seem perilous to those who don't know much about it, but siding with the right company can help ease those fears. Addressing concerns about crypto volatility, Suri "opted for a feature provided by Coinbase Payments that allows for immediate conversion of cryptocurrency payments into our local currency, ensuring stable revenue despite market fluctuations."
By working closely with reliable payment partners like Coinbase Payments and implementing necessary features, companies like his are able to successfully overcome crypto roadblocks, providing customers with increased flexibility and convenience.
The Future of Crypto, NFTs & Cannabis
The future of integration between cannabis, crypto and NFTs is exciting and always on the move, meaning there are opportunities constantly arising and challenges ahead we have yet to tackle. As cannabis legalization continues to evolve, we might expect changes in regulatory frameworks that impact how cryptocurrency is used in the industry. While we can't say what those changes might be, the fact that NFTs and crypto have become mainstream indicates a clear adoption, as the industry finds ways to integrate them. From blockchain integration and creative marketing to payment options and immersive experiences, they are here to stay.
Swaroop Suri and his team might've gotten in on the game early, but they know the future is expansive: "It's possible that NFTs could become a significant part of cannabis marketing strategies in the future," He says. "The cannabis industry can use NFTs in various ways, such as tracking crops and using intellectual property to promote products through packaging artwork, which is what our team at Melee Dose has accomplished."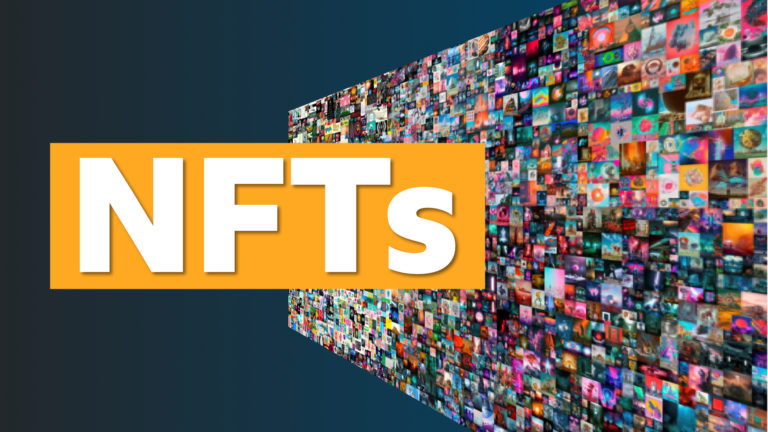 NFTs won't stop there. "There is a possibility to use NFTs for establishing VIP programs that offer exclusive discounts and access", Suri says. "The ownership of an NFT could grant special privileges and perks to customers when shopping with an e-commerce company, fostering a deeper connection with the brand and community and leading to customer loyalty in the long run." NFTs offer diverse possibilities for cannabis brands to improve their marketing techniques and get creative.
When it comes to crypto payments, brands will surely continue to add crypto as an option in addition to merchant processors. Highly-regulated industries like cannabis can find many benefits in crypto, as experienced by Suri: "Accepting cryptocurrency can mitigate some of these issues by providing an alternative payment option that is not subject to the same restrictions as traditional payment methods."
Final Thoughts
The excitement surrounding crypto and NFTs is understandable, and as the cannabis industry introduces new opportunities for those who are at the intersection of these two global forces, companies everywhere are changing their relationship with technology.
There are other brands hopping onto the this train as well. Household cannabis brands and popular companies like Plain Jain, Highland Pharms, American Green and Pharma Hemp are just some of the many that have begun accepting crypto as payment.
As the industry continues to evolve and grow, staying ahead of the curve and embracing technology with critical thinking and environmental consciousness is key. As a new, dynamic and exciting space with as many opportunities as it is filled with challenges to tackle down the road surrounds us, the one thing we know for sure is that this is just the beginning.