Last week, Uber Eats and Leafly announced a partnership to begin cannabis deliveries in Toronto. Adults in Toronto can now place orders from licensed cannabis dispensaries through the Uber Eats app, delivered to them by the cannabis retailer. This marks the first time cannabis deliveries are possible on major delivery platforms.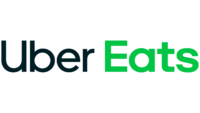 General Manager of Uber Eats Canada Lola Kassim says their investments in delivery growth in Canada are paying off with deals like this. "We are partnering with industry leaders like Leafly to help retailers offer safe, convenient options for people in Toronto to purchase legal cannabis for delivery to their homes, which will help combat the illegal market and help reduce impaired driving," says Kassim. "Over the last few years, we have invested heavily in our delivery business and selection has expanded tremendously. Uber Eats has grown quickly to become a versatile platform usable by diverse businesses large and small."
Currently, Uber Eats Canada is working with three dispensaries: Hidden Leaf Cannabis, Minerva Cannabis and Shivaa's Rose. Marissa and Dale Taylor, owners of Hidden Leaf, say this deal allows their small business to expand their reach and grow their business across the city.
Meanwhile, much further south in Florida, Circle K and Green Thumb industries have reached a deal offer up their gas station convenience stores in Florida as retail space for cannabis dispensaries.
Circle K is a massive global convenience store chain with 600 locations in Florida. The partnership they signed will allow Green Thumb to set up shop in ten of those locations beginning next year.
However, Florida regulators have stepped in and told reporters that they have not approved the deal. "This project has not been approved by the State," a Florida Health Department spokesperson told the Washington Examiner. "Florida has never approved a Medical Marijuana Treatment Center to operate out of a gas station."