The South African government has taken a leap into the future (ahead also of the expected World Health Organization (WHO) decision on cannabis this December). Namely, it has begun to regulate hemp (more in line with Europe intriguingly, than the U.S.) and attempted to remove the THC part of the equation from a domestic list of plants and drugs with no medical use.
The notice was signed by South African Minister of Health Zweli Mkhize and published a week after a domestic moratorium on CBD expired. The moratorium permitted the sale of some kinds of CBD products.
This is an intriguing new development, although it will also undoubtedly cause headaches for the burgeoning industry in the region.
On The CBD Front…
South Africa's new hemp guidelines – namely for the amount of THC allowed in legit hemp crops that are also regulated – are that plants contain no more than 0.2% THC. This makes the guidelines absolutely in line with what is generally developing across the EU. And even more intriguingly, below federal guidelines for most U.S. domestic hemp crops (which are 0.3% at a federal level and only differ in a few state cases where the amount is lower by state law).
However, there is also a unique twist to all of this: The South African government has now created a two-pronged regulatory schemata just for CBD. The default approach to the cannabinoid is that it is in fact medication, scheduled under South African internal and global drug guidelines as a "Schedule 4" drug.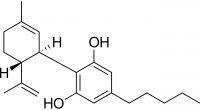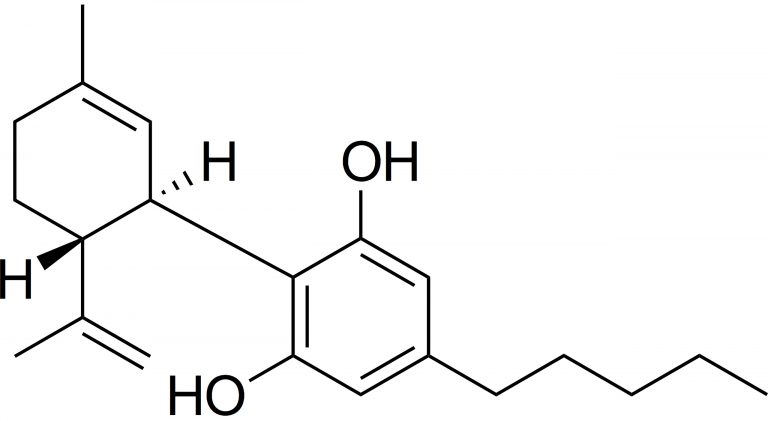 The other designation is reserved for CBD packaged in sizes of 600mg or less (and limited by instructions to no more than 20mg a day). This kind of CBD (despite the dubious understanding of cannabinoid science) will henceforth be labelled a "supplement" and on "Schedule 0".
However, do not be fooled: This is not "descheduling." This actually means that all CBD has been classified as a medical substance except in packets that are under a certain size, with portion suggestions on the outside of the wrapper or package.
That is hardly scientific. However, what is more burdensome is that any CBD cultivator in South Africa must also be GMP- (or internationally medically) certified (even if bound for the supplement market). By definition, in other words, it will make the cost of production for the supplement (commercial, food and cosmetic) part of the equation as expensive as pharmaceutical production. While from a purist's point of view, having ultra clean cannabis in any product (at the level of pharmaceutical standards) is a wonderful idea, but this gets ridiculous when it comes to reality, and will ultimately never stand.
This development is also undeniably inconvenient (at minimum) for any who had envisioned outdoor hempires, which most of the cannabis grown in South Africa is. The only people who have the money to build indoor grows, starting with GMP certified greenhouses, are, for the most part, white people, foreigners or those who own property and have access to external, international equity.
The sins of Apartheid, in other words, are being writ large on the entire cannabis industry at present in South Africa. And CBD is contained right in the middle of the mix.
On The THC Front…
There are several interesting aspects to this.
The first is that THC has been removed from the South African "Schedule 7" which is roughly equivalent to the international "Schedule I" that cannabis also resides in until the WHO re- or deschedules the same.
However, this also means that all CBD as well as THC must be produced by those with pharmaceutical-grade facilities – and this of course includes more than just indoor, temperature-controlled greenhouses. It also includes a complex supply chain that is European and Western centric, starting with the requirement to access a rather large amount of capital to construct the same.
Global Re-Alignment Or Stopgap Measure?
This new regulation, in other words, specifically leaves the vast majority of what has already been seeded, or what is most likely to be, in the hands of a few Canadian and other companies who have been moving in this direction for the last several years.
It also implies, intriguingly, that the intra-African cannabis market is low priority at present for those writing the (health) rules. And that also means that eyes are being set more on creating an export market than for treating South African citizens.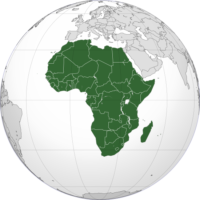 It is not an unusual move, rather tragically so far. And almost certainly one that will be challenged, and in several directions, both by events, but also by firms caught up in the mix.
Why? For starters, the South African cannabis market also effectively controls the Lesotho cannabis regulatory scheme (namely all exports from Lesotho, which has seen quite a lot of cannabis investment over the last several years). All such crops must be labelled per South African guidelines if they, literally, can hit a port to be exported.
The vast majority of those grows, even with relatively decent foreign backing, are also outside – and of course as a result ineligible for GMP certification.
Of course given the fact that the UN is likely to clarify both the status of THC and CBD by the end of the year, this current situation in South Africa is also fairly clearly intended to be a stop-gap regulatory measure to last up until at least this time.
Where it may go after that is anyone's guess. This measure, however, is also clearly being made to protect those who have invested in GMP-grade facilities as opposed to those who have been clearly angling for reform on the CBD front, starting with the beer market. Stay tuned. Interesting developments clearly ahead.