Back in July of 2020, ASI Global Standards announced the launch of their newest audit standard: The Cannabis Safety & Quality Scheme (CSQ). The scheme is built around ISO requirements and the Global Food Safety Initiative (GFSI) requirements.
In a press release published in December of 2020, CSQ announced they have added a new licensed certification body to the program: QIMA/WQS, which is a provider of independent third-party certification, inspection, and training services for the food industry.
The CSQ program is marketed as the world's first cannabis certification to meet GFSI criteria, which is expected to get benchmarked in 2022.
The CSQ scheme is built on four standards: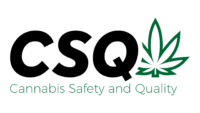 Growing and Cultivation of Cannabis Plants
Manufacturing and Extraction of Cannabis
Manufacturing and Infusion of Cannabis into Food & Beverage Products
Manufacturing of Cannabis Dietary Supplements
The first CSQ certifications are expected to be awarded this month. Being a licensed certification body for the CSQ program means QIMA/WQS will conduct document evaluations as well as on-site inspections to ensure companies are meeting the CSQ standards prior to certification.
"At QIMA WQS, we see an enormous potential to support and provide quality certification to the entire cannabis supply chain. Joining CSQ and its innovative approach is an exciting step into the diversification of our services and growth," says Mario Berard, CEO of QIMA/WQS.