Currently, there are no lab testing regulations for Florida's medical cannabis market. Chris Martinez, co-founder and chief operating officer of EVIO Labs Florida, a veteran-owned business, is looking to change that.
When Martinez co-founded EVIO Labs Florida, he saw the need for a dedicated cannabis lab to ensure safety and quality of medicine for patients in the state. Partnering with EVIO Labs to accomplish this goal, Martinez secured a 5,500 sq. ft. facility in Broward County to test for potency, pesticides, microbial contaminants, terpenes, residual solvents and heavy metals. Their lab, a first of its kind in the industry, qualifies as a true pharmaceutical-grade clean room. This week, Martinez also secured their 2nd laboratory location in the City of Gainsville, where they will test for potency, microbials, terpenes and residual solvents. And he isn't doing it on the cheap. "Our Broward lab is powered by Shimadzu with over $1.2M in the latest testing equipment utilizing LCMS technology with the world's fastest polarity switching time of 5 m/sec and scan speeds of 30,000 u/sec with UF Qarray sensitivity 90 times that of previously available technologies," says Martinez.
Martinez, an entrepreneur at heart, started the lab with a team of experts to become the first completely cannabis-focused laboratory in Florida. Jorge Segredo, their head chemist and quality assurance director, has over 18 years of experience in the development of nutraceutical and pharmaceutical products under ISO and FDA accreditation. Segredo has helped launch three independent FDA-accredited laboratories and has extensive knowledge of HPLC, GCMS, LCMS, ICPMS technologies and development/validation of testing methods and procedures. Cynthia Brewer, their director of operations, was an active participant in the 2017 state legislative session and has been an advocate for medical cannabis, working with legislators on a suitable framework to increase patient access to cannabis.
EVIO is one of the nation's leaders in cannabis testing, research science and advisory services. It is an evolving network of laboratories with nine EVIO cannabis laboratories operating in five different states: Oregon, Colorado, Massachusetts, Florida and California. "After speaking with industry chemists around the country for months, the EVIO name was constantly brought up in conversation," says Martinez. "When we spoke with the EVIO Team it was an easy decision for us to partner." He says Lori Glauser, chief operating officer of EVIO, and William Waldrop, chief executive officer of EVIO, are truly visionaries in the cannabis industry.
According to Martinez, their licensing agreement with EVIO Labs (OTC:SGBYD) marked a first for the publicly traded company with exclusivity in the Florida market. The agreement includes proprietary testing methodologies, operating procedures, training and support.
In addition to testing cannabis for safety and quality, they are launching a technology platform called MJ Buddy, essentially a software tool that takes efficacy feedback from patients and uses testing and genetic data they gather from EVIO Labs across the country. "This will provide real data to the cannabis industry as to the medical benefits for thousands of patients in relation to the genotype and cannabinoid profiles of their medicine," says Martinez.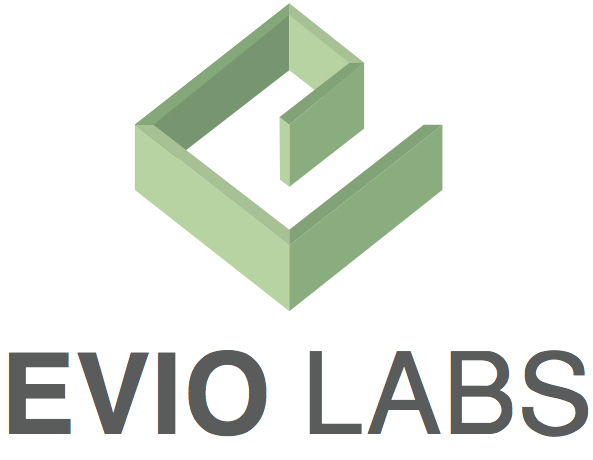 Of the states that have legalized some form of cannabis, a large number of them have some lab testing regulations on the book, with some more comprehensive than others. Martinez says he hopes the Florida Department of Health, Office of Medical Marijuana Use follows some of the more thorough state programs, such as Oregon. His team has compiled a set of documents for regulators with recommendations for regulating the lab testing industry.
Without any regulations on paper, it is up to businesses to produce safe and quality medicine, without any oversight. EVIO Labs Florida follows FDA Good Laboratory Practices, has an ISO 17025:2005 accreditation pending, and is working on TNI 2016 accreditation.
When discussing what he wants to see happen with Florida's regulatory framework, Martinez says the rules need to be specific to Florida. For example, due to the climate being so humid, microbial contaminant testing for things like yeast and mold will be particularly imperative. Because processing methods like butane and alcohol extraction are legal, he emphasizes the need for comprehensive residual solvents testing. "The most important regulation would be to have the laboratories select the samples at the MMTC facility and have the state randomly verify laboratory results to ensure accurate unbiased testing," says Martinez.
In addition to that, he hopes their pesticide thresholds will be realistic and based on actual science. "We believe the public should receive carcinogenic data for products that are inhaled," says Martinez. "Chemicals may be introduced into the processing of cannabis to vape liquid that may cause harm. This is important information for public health and communication of the risk related to exposure to such materials." Martinez says EVIO Labs Florida was founded on the belief that through technology and science we can increase safety and patient outcomes.