EVIO Labs Florida received their ISO 17025:2005 accreditation in February of 2018. Last week, EVIO Labs Florida announced via a press release that they completed their ISO 17025:2017 accreditation and received a certification from AOAC International. The accreditation helped them to further expand their testing scope to shelf life and stability testing, the ability to detect harmful bacteria and calculate degradation in samples.
The certification that they received from AOAC helps verify their ability to conduct accurate and fair 3rd party testing, meeting Florida's requirements for the market. Back when the laboratory first started in 2017, there were no requirements for lab testing cannabis products under Florida's regulations.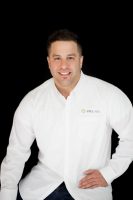 Upon expanding to their Gainesville location in November last year and getting accredited to ISO 17025:2017 last week, EVIO Labs Florida expects the new location to be compliant and operational by April 2019, in preparation for the state's new regulations. "Our team has worked diligently to maintain our stance as the Gold Standard in Cannabis Testing," says Chris Martinez, co-founder and president of EVIO Lab Florida. "The ability to obtain the recent ISO 17025:2017 and AOAC certification is a testament to our dedication in maintaining public safety and product integrity in an ever-growing industry."
Martinez is also presenting during the 2ndAnnual Cannabis Labs Virtual Conference on April 2, where he will discuss how EVIO Labs Florida began as a laboratory and how they were able to expand to a second location and grow their market presence in Florida. Click here to register for his talk.