Businesses often require outside capital to finance operating activities and to enable scaling and growth. Financing in the cannabis industry is notoriously challenging with regulatory obstacles at the local, state and federal levels. Recent market dynamics pose additional challenges for both financiers and cannabis operators.
We sat down with Matt Hawkins, Founder and Managing Partner of Entourage Effect Capital (EEC) to learn more about EEC and to get his perspective on recent market trends.
Aaron Green: In a nutshell, what is your investment/lending philosophy?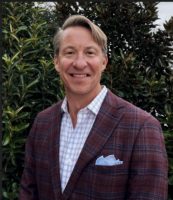 Matt Hawkins: Entourage Effect Capital's long history and experienced leadership allow us to access and construct high potential later-stage growth investments with sought-after industry leaders. We want to get ahead of what is happening on the regulatory and federal level to build scale with our investments.
Green: What types of companies are you primarily financing? What qualities do you look for in a cannabis industry operator or operating group?
Hawkins: Essentially, we are focused on investing in companies that will benefit the most when legalization occurs. We are currently working on multiple such deals, and separately, we are excited by how our newly minted, early-stage focused Arcview Ventures Seed Fund will provide a pipeline to the next generation of leading growth opportunities. When evaluating opportunities, we always look for the potential for scale and a strong management team.
Green: Capital market dynamics have led to significant public cannabis company revaluations in 2022. How has this affected your business?
Hawkins: As an industry, we all want companies to be valued for what they are worth, and right now, there are a lot of companies where that's not the case due to the downturn in valuation. For us, it works the other way, because we are now able to invest at lower valuations with the hope of more upside when valuations reset.
Green: Debt on cannabis companies balance sheets have increased significantly in recent years. What is your perspective on that?
Hawkins: Debt is at its highest in industry. Operators don't want to take equity capital at this point because valuations have come way down. However, we are lucky to have been in this business for a long time so that we can create our own deals. Our reputation precedes us — as a result, combined with the strength of our portfolio, people want us in their capital stack.
Green: How does the lack of institutional investor participation in the cannabis industry affect your business?
Hawkins: The lack of institutional capital in the industry makes it difficult for a large chunk of companies to grow and scale. For the industry to grow, there needs to be a different type of investor, investors who are not scared to go through the peaks and valleys we go through as an industry, whereas retail investors take their losses and move on. Everybody's competing for the same small pool of money; managing cash is the most important factor for operators, whether private or public, big or small.
Green: What would you like to see in either state or federal legalization?
Hawkins: The illicit market still has a strong presence, and until we get regulatory reform, it's going to continue. Reducing the tax burden on legalized markets would bring more revenue to both operators and the government because they'd reduce the market share of the illicit market, with the price offset trickling down to the retail customer.
Passing the SAFE Banking Act would create consequential changes for the cannabis industry. There is also a small chance that the New York Stock Exchange and the Nasdaq could start listing legal plant-touching businesses. If that happens, more institutional capital would enter the market and flush the industry with cash, with market caps going way up. There is a lot of unease and uncertainty with retail investors that prop up the stocks in the space, and it will continue until there is regulatory movement, even on the private side.
Green: What trends are you following closely as we head towards the end of 2022?
Hawkins: I don't see anything happening unless the SAFE Banking Act passes. Otherwise, things are status quo, especially with public companies. For private companies, we're going to see a lot more consolidation, especially in California.