Bespoke Financial was the first licensed FinTech lender focused on the legal cannabis industry. Founded in June of 2018, Bespoke offers four types of lending products: Invoice financing, inventory financing, purchase money financing and a general line of credit. With just over two years of originating loans to clients, they have benefitted from being a first mover in the cannabis lending space.

George Mancheril is the founder and CEO of Bespoke Financial. He has over fourteen years of experience in finance, with a special focus on asset-based lending, off balance sheet financing of commercial assets and structured credit. Following a stint with Goldman Sachs, he worked at Guggenheim Partners Investment Management's Structured Credit Group in Los Angeles where he worked on structuring esoteric asset financing for a variety of commercial assets including airplanes, container leases and receivables.
Since 2018, Mancheril and his team at Bespoke Financial have deployed over $120 million in principal advances without any defaults and across eleven states. We sat down with Mancheril and asked him about the history of his business, how it's been received so far and how the past few years of financial activity in the cannabis sector might shape the future.
Cannabis Industry Journal: What is Bespoke Financial in a nutshell?
George Mancheril: Bespoke Financial is the first licensed FinTech lender focused on the legal cannabis industry. Bespoke offers legal cannabis businesses revolving lines of credit that address the top problem in the industry – lack of access to non-dilutive, scalable financing to capitalize on growth opportunities and improve profitability. Due to the federal illegality of cannabis, traditional banking institutions cannot work with our clients even though these operators are working within the legal regulatory framework of their state. Bespoke solves this problem for businesses across the cannabis supply chain along with ancillary companies affected by the lack of access to traditional capital markets.
CIJ: How does your company help cannabis businesses?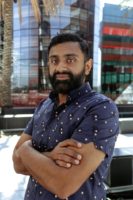 Mancheril: Bespoke Financial offers 4 lending products – all are structured as a revolving line of credit but each allows our clients to access capital in a unique way based on their specific needs. Our Invoice Financing product, allows businesses to borrow capital against their Accounts Receivables in order to manage general business expenses, particularly if the borrower's business growth is slowed due to a long cashflow conversion cycle. Inventory Financing and Purchase Money Financing allow our clients to finance payments to their vendors, which helps our clients achieve economies of scale by increasing their purchasing power. Lastly our general Line of Credit allows for the most flexibility for our clients to utilize our financing by either financing payments made directly to vendors or drawing funds into the client's bank account to manage business expenses.
CIJ: I know the company is only a few years old, but can you tell me about your company's success so far?
Mancheril: [Clarification, Bespoke was founded in June 2018 so we've been around for 3 years but we now have over 2 years of originating loans to clients.] Bespoke Financial has benefitted by being a first mover in the cannabis lending space as the first licensed lender specifically addressing the financing needs of cannabis operators, starting in early 2019. Over the past 2 years we have developed and refined our proprietary underwriting model to identify over 50 active clients spanning the entire cannabis supply chain. Since inception, Bespoke has deployed over $120 million in principal advances without any defaults to date and expanded our geographic footprint across 11 states. Our growth and success highlights our company's expertise in structuring financing solutions which address the unique capital needs of cannabis companies.
CIJ: Can you discuss how the recent M&A activity, current and recent market trends, as well as the pandemic has affected your company's growth?
Mancheril: The cannabis industry overcame a variety of challenges presented by the COVID-19 pandemic, ending the year with record sales in both new and existing markets. The support from state and local governments, evidenced by the industry's essential business designation and the easing of regulations, coupled with increasing consumer adoption of cannabis combined to increase the industry's demand for capital throughout the pandemic. Bespoke was well positioned to partner with cannabis companies across the supply chain and was proud to help our clients thrive during this pivotal period.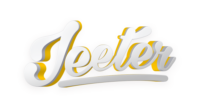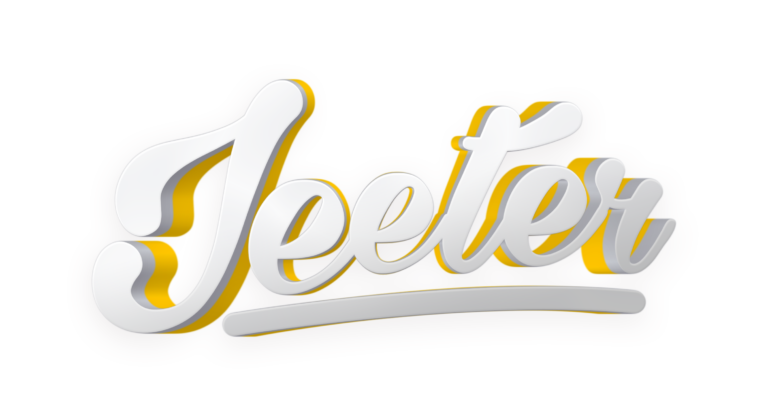 Coming into 2021, the cannabis industry and investors shared a very positive outlook for the future based on the previous year's experience and expectations of material easing of federal regulation. While M&A activity in the industry has increased over the past 6 months, the overall consensus has been that both the frequency of exit opportunities and the corresponding valuations will continue to increase as federal decriminalization opens new sources of capital and materially changes investors' valuation assumptions. In general, we've seen cannabis companies focused on both capitalizing on the increasing opportunity presented by the industry's organic growth and maximizing the benefits of future regulation changes by utilizing the resources and capital currently available to increase revenue, expand into new markets, and work towards profitability. All of these factors have further compounded the industry's demand for financing and we expect to see continued growth in our lending activity in line with the industry's growth.
CIJ: Who has been your most successful client?
Mancheril: We have a handful of cases studies and client success stories here on our website. One of the most exciting growth stories we have seen has been our client DreamFields whose in-house brand, Jeeter, is now the #1 pre-roll brand in the state of California. Prior to working with Bespoke, the brand was not ranked in the top 25 but was able to grow sales over 1,000% within the first year of working with us and achieve the #1 spot in their product category.