Even if you don't know much about cannabis pop culture, people are probably familiar with the phrase, "puff, puff, pass."'But what if the future of cannabis is really more like "sip, sip, sip"? That's what has everyone from the largest cannabis companies to the most mainstream beverage companies buzzing.
Soft drinks, beer, juice, tea, coffee and bottled waters are major categories of the beverage industry, valued at approximately $1.5 trillion globally and $150 billion in the U.S. It's no secret beverage companies have long eyed the next big growth opportunity in the cannabis market. Beverage makers, large and small, are now experimenting ‒ some even bringing to market ‒ cannabis-infused drinks in each of these categories.
Pepsi Co. created a hemp-infused energy drink; Canopy Growth introduced a top selling CBD drink, Quatreau, and the company is backed by beverage industry leader Constellation Brands. Meanwhile, Molson Coors revealed a cannabis-infused beverage line with Truss, and Boston Beer developed cannabis-infused beverages in Canada. Jones Soda recently announced its launch of a line of cannabis-infused sodas under the name Mary Jones. These are just a few of the major beverage industry names adding cannabis drinks to their product lines.
That's not to mention the established cannabis beverage brands and market leaders such as BellRock Brands, Keef, Evergreen Herbal, CannaCraft and CANN, or infusion technologies companies like Vertosa and mainstream beverage packagers such as Zukerman Honickman.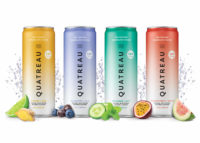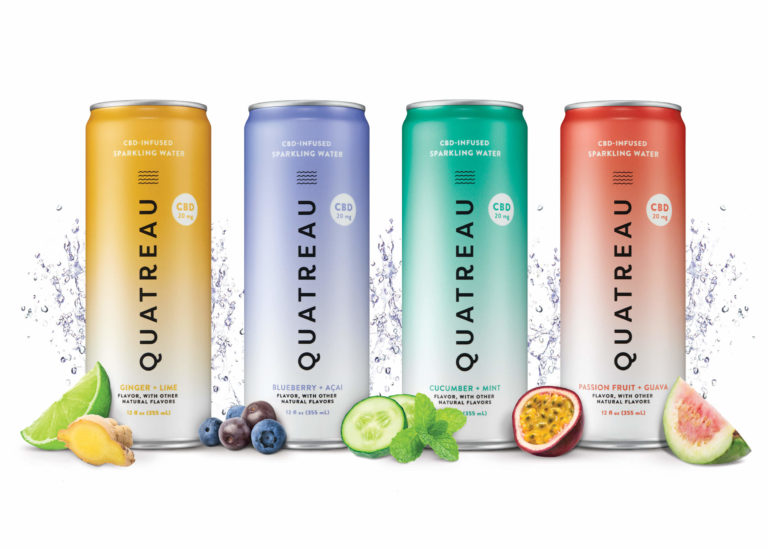 When will you be able to go to a bar, restaurant, concert venue or lounge and drink your cannabis? Maybe sooner than you think.
Right now, several states are formulating plans to launch adult-use markets, with New York and New Jersey figuring prominently. And with more mature state markets contemplating venues such as lounges, many are pushing for expanded access to beverages. Internationally, Canadian regulators have taken notice of the segment and recently issued regulations on cannabis beverages.
It

'

s the mainstreaming of cannabis.
Companies are betting big that consumers who choose not to consume cannabis because of perceived social stigmas or fear of getting "too high" from highly concentrated THC products, or who simply don't want to smoke or vape a product, can find an alternative in cannabis beverages. Cannabis beverages offer consumers an option to microdose and are often more socially acceptable and user-friendly ways to consume cannabis.
It makes sense given larger trends. Consumers who are health-conscious are less likely to smoke anything, let alone cannabis, and are looking for alternatives in their lifestyle choices ‒ and for a relatable product experience that doesn't ruin the next day.
Think of it this way: Cannabis beverages are to high-THC cannabis products such as vapes, butter and shatter what beer and wine are to high-proof alcohol products such as tequila, vodka and gin. Consequently, just as the lower alcohol content of beer and wine makes those drinks more appealing to more people for more situations, cannabis drinks can reach a larger consumer base than traditional cannabis products.
However, for cannabis beverages to meet their growth potential, a number of things need to happen according to industry experts.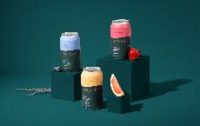 First is the harmonization of state requirements on labeling, testing and packaging and the regulatory acceptance of beverages as a form factor play a role. If regulations are not harmonized, it will impact the cannabis beverage companies' ability to scale. Second, cannabis beverages need their own separate regulations. Too often, cannabis beverages are shoe-horned into edibles when they are different and distinct product offerings. Third, opportunities for on-site consumption are critical to mainstreaming cannabis beverages.
And, cannabis is still federally illegal. Therefore, many beverage giants are approaching and entering the industry cautiously. Alcohol companies have largely been quicker to jump into the fray than traditional, nonalcoholic beverage brands. It is illegal to combine alcohol and cannabis in the United States, however, so the cannabis-infused market consists of water-based drinks.
Due to national prohibition, beverage companies bringing cannabis into their portfolio are largely operating under state-by-state laws and a varied regulatory environment – catering to states with adult-use cannabis programs. This patchwork of regulation impacts business operations from advertising and marketing to packaging, labeling and even dosing instructions. For most companies, the cost of doing business increases in this operating environment as laws vary across state lines.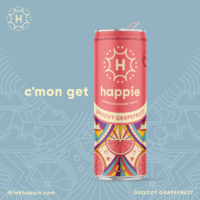 When federal prohibition ends, a policy priority for the industry and regulators will be to reconcile the regulatory environments and state-by-state differences. We're also likely to see the industry come together and advocate for responsible consumption, standard policies and best practices. Expect massive public service campaigns and industry and trade groups coming together to educate the public and policymakers on smart, responsible use of infused cannabis beverages.
Today's federal cannabis prohibition is also why some manufacturers are embracing CBD-only drinks. Sales of CBD drinks (federally legal as they are derived from hemp versus the psychoactive component of THC) are expected to hit $2.5 billion and are available in places where cannabis is not legal yet.
Meanwhile, THC-infused beverages will account for $1 billion in U.S. sales by 2025, according to Brightfield Group. While not a huge part of the pie in relation to the $24 billion cannabis industry, cannabis infused beverages are one of the fastest growing segments.
So don't be surprised if sometime soon you see a cannabis drink for sale. Companies are betting big and it might just be time to imbibe.