Editor's Note: This piece is an excerpt from Marguerite Arnold's Green II: Spreading Like Kudzu. Click here to buy the book.
---
THC as of February of 2019, certainly in the recreational sense, was not much seen in either Switzerland or much of Europe. Even in Holland, the coffee shops were getting more regulated along with the supply chain for them. In Spain, the cannabis clubs thrived in a grey area. But outside of these two very narrow exceptions, the biggest, most valuable part of the cannabis market (medical and THC) was just as fraught with similar kinds of issues. And those were occurring not in Spain, Holland or even Switzerland, but just across the border, in Germany.
In fact, the real news on the industry side in Europe, as it had been for the past few years, was not the consumer CBD market, however intriguing and potentially valuable it was in the foreseeable future, but the medical, and "other" cannabinoid universe that included THC. And the real triggering event for the beginning of the European march towards reform was certainly influenced by what happened both in the United States and Canada as much as Israel. Where it landed first and most definitively was not Holland, circa 2014, or even Switzerland or Spain soon thereafter, but rather Deutschland.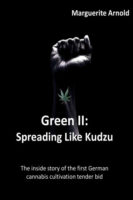 The Canadian market without a doubt, also created an impetus for European reform to begin to roll right as German legislators changed the laws about medical cannabis in 2017. But even this was a cannabis industry looking to foreign markets that they presumably knew were developing (if not had a direct hand in doing so, including in Berlin, come tender-writing time).
Divorced from inside knowledge about moving international affairs, why did Germany – certainly as opposed to its certainly more "liberal" DACH trading partner Switzerland- suddenly turn up in the summer of 2016 as the "next" hot thing for Canadian cannabis companies?
The answer is in part political, certainly economic, and absolutely strategic.
Germany is in the EU, unlike Switzerland, and is a G7 country.6  It also was, by 2016, certainly much closer to legalizing federally authorized and insurer-reimbursed medical use cannabis. This was because sick patients had by this time successfully sued the government for access (including home grow). And the government, citing concerns about the black market and unregulated cannabis production (see Canada) wanted another option.
Not to mention was a market, certainly in 2016, helped with a little CETA inspired "juice."
The international trade treaty between Canada and the EU (if not the other big treaty, the pharmaceutically focused Mutual Recognition Agreement (MRA) with the U.S.) has been in the back of the room throughout the entire cannabis discussion during the expansion of the Canadian industry across Europe.  It is still unclear at this writing if the juxtaposition of CETA and the start of the Canadian cannabis trade had anything to do with lengthening the process of the German cultivation bid – but given how political the plant had also become, this was at this point more than a reasonable assumption to make.
As a result so far at least, since the beginning of the real German cannabis market in 2016 (namely the beginning of an import market from not just Holland but Canada) and Europe beyond that, Canadian companies have played an outsize role (starting with bankrolling operations in the first place). The growth of the Canadian market as well as developments within it absolutely spawned if not sparked the change if not beginning of the changeover within Europe by starting, of all places, with Germany.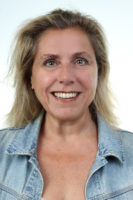 But again, why Germany? And why the coalescence of the industry as well as other Euro hot spots outside its borders since then?
There are several explanations for this.
One is absolutely timing and strategic positioning.
Germany had, since 2015, begun the slow process of dealing with the medical cannabis issue on a federal basis, informed if not greatly influenced not only by what was happening in events abroad in Canada and the U.S. but also Israel. At home, there was also pressure to begin to address the issue. Albeit highly uncomfortably and at least in the eyes of the majority of centrist legislators, as far at a distance as possible.
Namely, patient lawsuits against insurers began to turn in favor of patients. Technically, between the turn of the century and 2016, patients could buy cannabis in pharmacies with a doctor's prescription in Germany. But it was hugely expensive and beyond that a cumbersome process. Only 800 patients in fact, by 2017 had both managed to find doctors willing to prescribe the drug and could afford the €1,500  (about $1,700) a month to pay for it.
Everyone else, despite nobody's willingness to admit it, found their supplies in the grey (non-profit patient collective) or black (street and largely criminally connected) market.
Günther Weiglein, a patient from Wurzburg, a small town in Bavaria, changed all of that.
In 2015, he won his court case against his insurer, claiming that even though he qualified as a patient, he could not afford the cannabis for sale in pharmacies. With that, he and a few patients temporarily won the right to grow their own (with permission).
Weiglein is the epitome of the German "everyman." Blond, stocky and in his fifties, he has suffered chronic pain since a devastating motorcycle crash more than two decades ago. He has also taken to the cannabis cause with a dedication and singularity of purpose that sets him apart even from most other patient activists (in Germany or elsewhere). He is fiercely independent. And not afraid of expressing his desire for a "freedom" that has not yet come.
However, in 2015, there seemed to be several intriguing possibilities.
Indeed, at the time, it seemed possible, in fact, that Germany seemed poised to tilt in the direction of Canada – namely that patient home grow would be enshrined as a kind of constitutional right.
However, it did not turn out that way. Desperate to stem the pan European black market, which is far more directly connected to terrorism of the religious extremist and Mafia kind in these waters and to avoid a situation where Berlin became the next Amsterdam, the German parliament decided on a strange compromise.
On one level, it seems so predictably orderly and German. If cannabis is a medicine, then Germans should be able to access the same through national health insurance.
In fact, however, the process has been one that is tortured and has been ever since, not to mention compounded the difficulties of just about everyone connected to the market. From patients to producers.
"In practice it has so far not evolved quite so smoothly."Here is why. The government decided that, as of passage of a new law which took effect in March 2017, the German government would regulate the industry via BfArM, the German equivalent of the American Food and Drug Administration (FDA), and issue formal federal cultivation licenses.
This makes sense from a regulatory perspective too. Cannabis can be used as a medical drug. Even if its definition as a "narcotic" – even on the medical side – leaves a lot to be desired.
This is especially true on the CBD part of the equation. It is even more particularly relevant for those who use THC regularly for not only chronic pain, but as an anti-convulsive or anti-inflammatory agent.
However unlike Canada, the German federal government also chose to revoke patient grow rights while mandating that insurers cover the cost of the drug if prescribed by a doctor. In practice also spawning a specialty distributor market that is still forming.
All very nice in theory. In this abstract world, these rules make sense for a pharmacized plant if not drug beyond that. This is the route all other medicines in Germany take to get into the market if not prescribed in the first place.
In practice it has so far not evolved quite so smoothly. Indeed, while understandable for many reasons from stemming the black market to setting standards, this rapid switch from patient or collective grown cannabis to requiring patients to interact with both a doctor and a pharmacy (beyond the insurer) with no other alternative also creates its own serious problems. For everyone along the supply chain. But most seriously and problematically for both patients and doctors.
---
Support Marguerite Arnold's work by buying your copy of Green II: Spreading Like Kudzu from us!