While it is news that Wayland Group has just signed a definitive production agreement in Italy with a local CBD producer (Factory S.S. – a subsidiary of Group San Martino), it is not that Wayland has been establishing itself in Europe for the past two years.
Nor is it surprising that the new Italian plant (named CBD Italian Factory) will feature world-class cleantech production technology (fuelled by biogas). Even more intriguingly the joint venture also includes a relationship with the University of Eastern Piedmont, which is developing a research center to study the development of cannabinoid products for both animals and people.
Why not?Europe is far from the only region on Wayland's global expansion map.
Wayland has been establishing itself in an interesting way as the company expands globally that distinguishes its corporate strategy from its other cannabis competitors. It was only April of this year, after all, that Wayland received its ex-im license to ship dried cannabis flower from Canada to Germany. At a time when the company also used to be known as Maricann. That corporate name change happened this year too, as the company continues to build its global brand in very interesting if far-flung markets.
A Busy Fall So Far
Europe is far from the only region on Wayland's global expansion map. In the first week of November, in fact, the company also signed an agreement to buy 100% of Colma Pharmaceutical SAS, a Columbian-licensed producer of THC. This will be an outdoor THC play, and produce two crops a year. They also just announced a land acquisition in Argentina to begin cultivating cannabis there as well.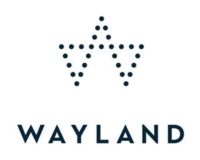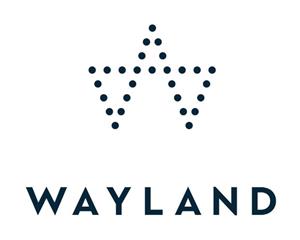 In October, the company announced not only plans to raise $50 million, but also brought on three new board members with significant European legal and business experience (including M&A and access to equity markets). This includes the company's first female board member, Birgit Homburger, based in Berlin.
And this is on top of its record-breaking hemp harvest in Germany, which outperformed internal forecasts by a factor of 2. This is an important benchmark domestically, as German cultivation licenses will require successful firms to prove they can bring large quantities of flower to market successfully and repeatedly.
A Marked Interest In Cannatech
Like many firms, Wayland is already showing a marked interest in new cannabis technologies, in particular, innovative cultivation solutions, but not limited to the same. In August, the company unveiled its first product launch in Europe – a soft gel with 25mg of CBD that utilizes multi-patented technology allowing optimum absorption and bioavailability. Its German unveiling is significant because the insurance and medical industries here are unclear about dosing. That lack of clarity is also now holding back policy and underwriting issues, including the approval of medical cannabis in the first place.
These capsules, a non-medical product and marketed under the name "Mariplant" were first shipped to pharmacies in both the Munich and Cologne area in the late summer.It has continued to expand both its Canadian and foreign as well as tech expansions ever since.
The Road So Far
The company, which started with a facility in Langton, Canada in 2013, earned a license from Health Canada to sell cannabis extracts in early 2016. By December of that year (a good four months before the German cultivation bid was announced) Maricann GmbH was formed in Munich. By March, the month before the cultivation bid was first announced, the company began retrofitting the Ebersbach facility, near Dresden.
In April of 2017, Maricann went public. It has continued to expand both its Canadian and foreign as well as tech expansions ever since.
While not a "high flier" on the stock market (like competitors Tilray, Canopy and Aurora), the company is carefully plotting its position in a global market that is still very much a "blue ocean" opportunity.
It is also carefully plotting a path into both production and delivery systems that are optimized by tech in a universe that is rapidly upgrading not only its image, but finding ways to prove if not justify medical efficacy.