One study published in the Journal of Natural Products two weeks ago proposes using the cannabinoid CBDA in conjunction with vaccines to prevent SARS-CoV-2 (Covid-19) infection. The study was conducted in a lab and says that cannabinoid acids (CBGA, THCA-A, CBDA, etc.) can bind to the SARS-CoV-2 spike protein, blocking cell entry and effectively prevent infection.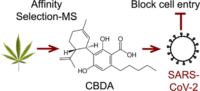 Another study published in Science Advances claims cannabidiol (CBD) inhibits SARS-CoV-2 replication and helps prevent infection by inducing endoplasmic reticulum stress response and innate immune responses. The study was conducted in cells and mice, but also had groups of human patients that tested positive for Covid-19 less after taking CBD. "In matched groups of human patients from the National COVID Cohort Collaborative, CBD (100 mg/ml oral solution per medical records) had a significant negative association with positive SARS-CoV-2 tests," reads the abstract.
Two studies in Israel, one proof-of-concept study and one early-stage clinical trial, have just launched examining the effects of CBD on patients already infected with Covid-19.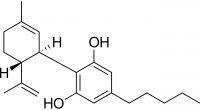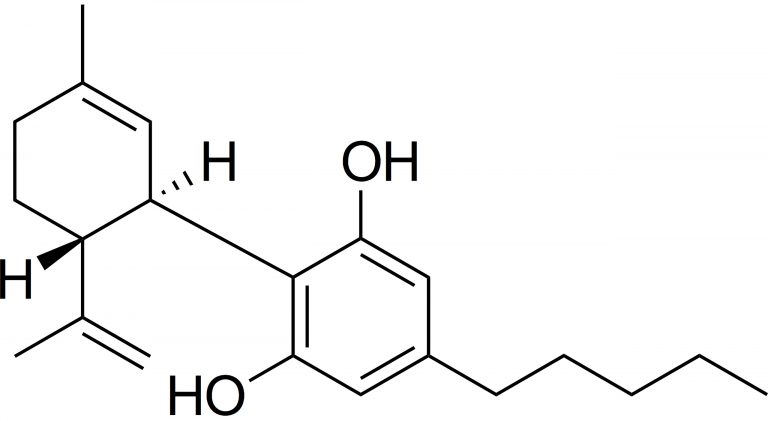 All of this research already underway does not mean that cannabis prevents Covid-19. In fact, one clinical trial in Brazil that has finished, found no evidence that CBD helped patients with mild Covid-19. Published in the Cannabis and Cannabinoid Research Journal, patients with mild Covid-19 received 300 mg of CBD for 14 days or a placebo. The study suggests that clinical trials should be conducted for the effects of CBD on patients with severe Covid-19, not just mild symptoms.
The clinical trial in Israel that is trying to study the effects of CBD on patients with severe Covid-19 is having trouble finding participants because the newer Omicron variant mainly produces only mild to moderate symptoms.
It is far too early to tell if any of these studies will show evidence of cannabis treating Covid-19, let alone if they mean cannabis products can be used as a treatment or preventative for Covid-19. However, the research is significant and we should keep an eye on any developments that come from those studies.
"The latest hubbub is an example of both the promise of cannabinoids — components of cannabis — as potential therapies, but also the hype around them, which can far outpace the evidence that they work. It's left researchers and consumer advocates scrambling to warn people that patients shouldn't be turning to over-the-counter products or recreational marijuana in hopes that it might protect them from Covid-19."