When we discuss growing and producing medical cannabis, we must think of it as a medicine. By definition, it is a substance intended to assist you with a medical condition, to help you feel better and not harm you. Drugs produced in the pharmaceutical industry go through extensive quality controls to ensure a level of safety for the consumer or patient. Yet when we talk process and quality controls in medical cannabis production, there is still a lot to learn.

Are we waiting for the wake-up call? Well, ring! Recently Health Canada, the regulatory body overseeing Canada's medical cannabis market, decided that "It will begin random testing of medical marijuana products to check for the presence of banned pesticides after product recalls affecting nearly 25,000 customers led to reports of illnesses and the possibility of a class action lawsuit."
Proper quality controls help protect businesses from unforeseen issues like those massive recalls in Canada. These can assure that the product is safe (won't harm you), has integrity (free of contamination), and that the product is what it says it is (identity). To achieve this important goal, we must have robust systems that will guarantee product quality. Why is this important? Quality controls can ensure a safer and more consistent product, helping build patient and consumer trust and brand loyalty, preventing a public relations nightmare like a recall due to pesticide contamination.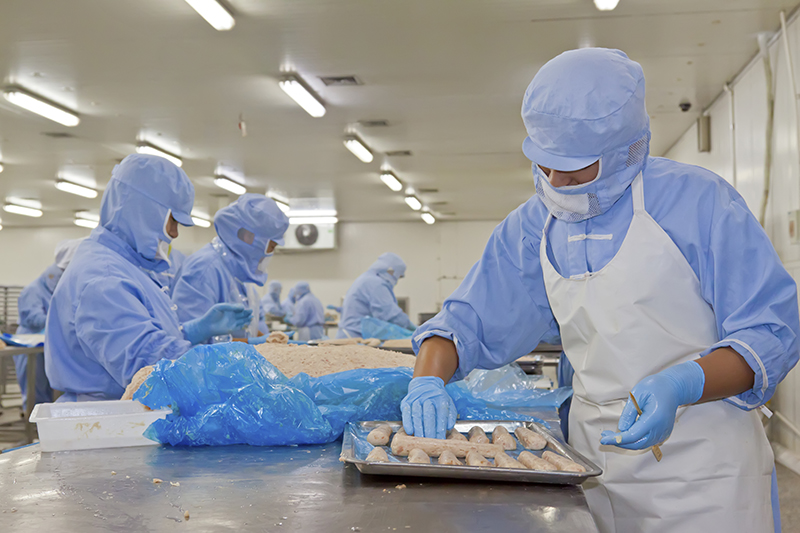 The FDA, among other regulatory bodies, has established excellent guidelines to implement these controls. So there is a lot we can learn from the pharmaceutical industry and that FDA guidance regarding quality controls and assurance. After all, we are all interested in the same thing: a safe and effective product.
So, let's take a look at some of the controls included in the CFR (Code of Federal Regulation), Part 211 , which include Good Manufacturing Practices (GMPs) for finished products, and how you can implement them in the growing business of growing cannabis.
Personnel selection and training: The GMPs establish that "Each person engaged in the manufacture, processing, packing, or holding of a drug product shall have education, training… to enable that person to perform the assigned functions." These include the creation of specific curricula per position and the establishment of requirements for specialized tasks. We all want to be successful so training, in this case, is what we call the vaccine for mistakes.
Facilities: "Any building or buildings used in the manufacture, processing, packing, or holding of a drug product shall be of suitable size, construction, and location to facilitate cleaning, maintenance, and proper operations." This requirement includes segregation of spaces to avoid cross-contamination, housekeeping, the cleaning process and detergent types, material storage conditions, humidity levels, temperature, water, and even ventilation requirements to prevent contamination with microorganisms. All with the intention of protecting the product.
Pest control: "There shall be written procedures for the use of suitable rodenticides, insecticides, fungicides, fumigating agents, and cleaning and sanitizing agents. Such written procedures shall be designed to prevent the contamination of equipment, components, drug product containers, closures, packaging, labeling materials, or drug products and shall be followed." There have been many issues pertaining this requirement. In 2010, Johnson & Johnson received many complaints claiming that the product had a musty, moldy odor. Later, the firm identified the cause of the odor to be a chemical, called 2, 4, 6-Tribromoanisole or TBA; a pesticide used to treat wooden pallets. One of the specific requirements of this section is to avoid the use of wooden pallets, but if you decide to use them, the method of sterilization by heat treatment seems like the only safe option for sterilizing wooden pallets and wood cases.
Equipment/Instrumentation: "Equipment used in the manufacture, processing, packing, or holding of a drug product shall be of appropriate design, adequate size, and suitably located to facilitate operations for its intended use and its cleaning and maintenance." The intention is to not alter the safety, identity, strength, quality, or purity of the drug product beyond the official or other established requirements. What would happen if lubricants/coolants or any other substance, not intended to be part of the product, comes in contact with the product?
Procedures and documentation: "There shall be written procedures for production and process control designed to assure that the drug products have the identity, strength, quality, and purity they purport or are represented to possess. Such procedures shall include all requirements of this subpart. These written procedures, including any changes, shall be drafted, reviewed, and approved. When we have followable, well written, clear, and specific procedures, we avoid possible errors that can get us in trouble.
Defects Investigation: "Written production and process control procedures shall be followed in the execution of the various production and process control functions and shall be documented at the time of performance. Any deviation from the written procedures shall be recorded and justified." We want to be successful, for that we need to learn from failures, understanding the root causes, correcting and preventing re-occurrence is what will keep you competitive. As you can see this requirement is essential for, quality, business and to evidence that such deviations did not adulterate the product.
Process controls: Besides written procedures and deviations management, operation controls are pivotal in guaranteeing the quality as well as complete documentation of your process. These controls will vary depending on your technology and your product. If you do alcohol (ethanol) extraction, for example,  you want to keep an eye on the temperature, dissolution time, and even have color standards to be able to quickly and correctly identify possible abnormalities, while you can still correct the mistake. In-process product testing will allow you to monitor "performance of those manufacturing processes that may be responsible for causing variability in the characteristics of in-process material and the final product."
Regardless of federal regulatory guidance, quality controls can be that one factor which can make or break your business. Why re-invent the wheel?