Massively promising news for the cannabis industry today that many are calling historic: the Department of Health and Human Services (HHS) has sent a letter to the Drug Enforcement Administration (DEA), recommending that cannabis be rescheduled from Schedule I to Schedule III. The news was originally reported by Bloomberg, but further expanded on (and without a paywall we'll add) by Marijuana Moment with comments from the DEA, HHS and the White House.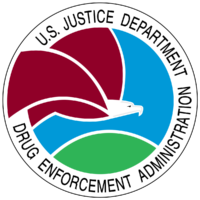 Many cannabis stocks across the market saw significant spikes in trading prices following the news of the recommendation. Industry stakeholders and trade organizations seem to share a similar sentiment across the board: Not quite exuberance and celebration, but cautious optimism. The move doesn't mean the federal government is legalizing cannabis, but they are showing their willingness to work with the industry.
The current Schedule I status of cannabis means the DEA and the federal government see no medical value in it and a high potential for abuse, grouping it with heroin and cocaine. Moving it to Schedule III would mean the opposite, that they recognize cannabis does have medical value and does not have a high potential for abuse, which would put cannabis in the same classification as ketamine, testosterone and Tylenol with codeine.
Importantly, the move would remove the dreaded 280E tax burden that has plagued the cannabis industry with huge tax penalties. It would also lift many barriers to study cannabis that have hindered research for decades.
Last year, President Biden asked HHS to review the scheduling of cannabis, and this recommendation letter to the DEA appears to be the culmination of their review. It is only a recommendation and nothing happens instantly. The DEA still has to decide if they choose to reschedule cannabis.
Out of all the quotes and statements flooding the cannabis media today, Rep. Earl Blumenauer (D-OR) best summarized the feelings shared by many folks in the industry: "This is a step in the right direction but it is not sufficient. I hope it is followed by more significant reforms. This is long overdue."