Let me be honest: I've only been part of the cannabis industry for six months. Before that, I worked at B2B tech start-ups and ad tech companies like Roku and Criteo. The most valuable thing I learned is that most good ad campaigns are linked to seasonality.
When I worked at Criteo, the vast majority of our clients were retail and ecommerce. Seasonality initiatives were critical. The more relevant your ads to an upcoming seasonal event, the more relevant they were to the audience. Think about any window display you've seen recently – the CVS near me has had Valentine's Day products in the window since at least mid-January.
When I worked at Roku, we got to take a look at TV streaming behavior. For example, when Ben Affleck started dating Jennifer Lopez again, searches for their movies and music videos skyrocketed. During the space race, general space-related (think Star Trek) TV content went up.
That's not seasonality – that's psychology.
As the cannabis industry matures, businesses should start thinking about what seasonal, psychological and cultural factors impact their consumers. Cannabis consumption could be said to be the art of the business, but understanding what cannabis consumers want is the science. Here are three ways to think about that science:
1. The Science of Stash
One analyst recalls that cannabis sales reached "unimaginable" highs in 2020. He called this "pantry-loading" behavior. Let's call it "stash" behavior.
The buying behavior of a cannabis buyer who buys an eighth is fundamentally different from someone who buys a six pack. The six pack is gone in a weekend. Which flower buyers are buying an eighth just for a weekend? A week? A month?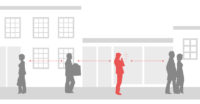 During the height of the pandemic, with nowhere to go and a lot of anxiety, dispensaries provided at-home entertainment for cannabis consumers. That's why sales grew by 46%. Cycles of consumption naturally went up. In this case, I think of streaming TV, too – Netflix added 36 million subscribers in 2020 and Roku saw 58.7 billion hours streamed in 2020.
Is there a correlation? Well, stashing behavior obviously correlates with couch behavior. When people spend more time inside, they're more tempted to go through their stash and cannabis sales increase.
Cannabis isn't affected by just regular old seasons – it's affected by what we could call personal, seasonal patterns. Just like streaming TV, when consumers spend more time inside, they buy more cannabis because they consume it faster.
What is the stash turnover rate for your different audiences? What factors make that turnover rate go faster or slower?
Analyzing stash behaviors can reveal your most loyal and high value customers, and offer new perspectives on how to market to different groups.
2. The Science of Celebration.
One estimate shows that Illinois cannabis sales jumped up by 10% in July due to Lollapalooza. Makes sense – more than 385,000 people attended.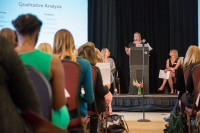 Looking at our own data, there's a clear spike around St. Patrick's Day – cannabis sales are 70% higher than average daily sales in February and 54% higher than average compared to March daily sales. This goes against stashing behavior, because the sales happen on the same day.
This is a different science. When people are coming into cities for events, they're picking up cannabis then and there, and likely consuming it in true real-time.
Event trends can have a huge impact on cannabis sales and psychology. Where there's a celebration, there's going to be cannabis buyers. Event trends often translate to tourism trends. And these cannabis buyers aren't just tourists to cities, a lot of them are likely tourists to cannabis itself as well – novelty consumers who go into a dispensary for the specific event and pick up a little bit of everything.
That's an opportunity for new brands and more niche categories (beverages, pills, edibles) to connect with a new group of customers. That said, after that initial purchase, how can the brands stay in touch? That's where dispensaries and cannabis brands need to come up with new strategies for managing cannabis customer data.
3. The Science of States.
Events like Lollapalooza are regional – and so are cannabis markets. In Massachusetts, BDSA data shows continued growth. In the West Coast, analysts call it a "rollercoaster."
Note the specific pandemic trend lines. Any state that suddenly saw more than 50% sales one year and a sudden slump the next year at the same is bound to see a market crash. It also made it easy to ignore a lot of structural problems – which states like California are now trying to correct.
Legal cannabis sales are radically different depending on the maturity of the market. Let's not forget that this goes deeper than just states. Only 32% of the California market even has legal dispensaries open right now.
What are regional trends? What are event trends? What are cultural trends?
The more dispensaries and cannabis brands can proactively market to anticipate these needs – and get the message out there to the right audience segments – the better.
Making Cannabis Personal
What keeps becoming apparent is that above all, cannabis is personal. Everyone is looking for something a little different. A consumer's tastes can change based on all sorts of factors – or not change at all. Different products might suit different occasions. Different messages will talk to different use cases – some people want cannabis that can make a concert better. Others want it to sleep. Dispensaries need to figure out who's who.
At the end of the day, that's what makes the cannabis industry so unique. It is an end-to-end experience like no other. From researching products and dispensaries to analyzing brands and products to consuming it, every interaction a consumer has with a cannabis business is very personal. And if they don't like their personal experience, they won't come back.
As the industry looks ahead into a competitive 2022, the mission should be simple: make every touchpoint for every customer a great experience, from start to finish.