On Tuesday, September 22, the Vermont Senate voted (23-6) to pass a bill that would legalize, tax and regulate adult use cannabis sales. The bill, S. 54, was approved by 92-56 in the Vermont House of Representatives earlier in the month.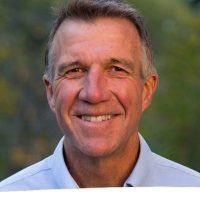 Governor Phil Scott did not sign the bill, but let it become law anyway without his signature late Wednesday night on October 7. He did however sign separate legislation that will expunge previous cannabis-related convictions.
With this piece of legislation becoming law, Vermont  is now the 11th state to regulate and tax cannabis sales. The Marijuana Policy Project has a helpful summary of the legislation you can find here.
Back in 2018, Vermont actually voted to legalize adult use possession and cultivation of cannabis, just not to tax and regulate it. Governor Scott signed that bill into law a couple years ago.
Previously, Vermont and Washington D.C. had legislation that legalized cannabis, just not the sale of it. Technically speaking, it is still illegal to sell cannabis in D.C.