For the second time in two years, the United Nations Commission on Narcotic Drugs (CND) has delayed a critical vote on the reclassification of cannabis. The CND met in Vienna, Austria from March 2-6. The vote is now expected to happen in December 2020. The discussion about reclassification of the plant, however, has been going on for a little longer than that.
WHO Recommendations
There are several recommendations that are on the table (even if far from perfect). See the full text of the recommendation here.
Delta 9 Tetrahydrocannabinol should be added to Schedule I of the 1961 Single Convention on Narcotic Drugs.
Delta 9 Tetrahydrocannabinol should be removed from the 1971 Convention on Psychotropic Substances.
The six isomers of tetrahydrocannabinol chemically similar to Delta 9 THC should be classified similarly to Delta 9.
Extracts and tinctures made from cannabis should be removed from Schedule I of the 1961 Single Convention but that they should also be classified per the act. In other words, extracts with THC should be considered narcotics with medical purpose and all dealt with per a single rule.
Cannabidiol products containing no more than 0.2% of Delta 9 THC should not be under international control.
Preparations with THC that are made as pharmaceutical products should be reclassified as Schedule III drugs per the 1961 Convention. (Note – Dronabinol is already classified this way in the United States and has been since 2010).
What Does This Really Mean?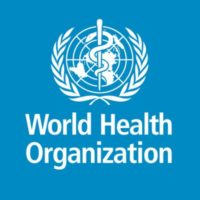 Given the impending lockdown of whole industries right now, but a wartime footing for certain pharmaceutical drugs and medical equipment makers, on one hand, this seems like the obvious and safest thing to do. The world needs a vaccine and direct treatments and to focus research, manpower and money in that direction.
Further, and this should hopefully galvanize the industry internationally, what this also does is keep the consumption of the plant itself basically illegal while putting the focus on professionally prepared pharmaceutical drugs.
This is short-sighted. Cannabis is unlike other medications. Further, the high cost of pharmaceutical drugs makes wider treatment policy options extremely expensive to implement.
Further, this approach continues to define cannabis – specifically Delta 9 and THC – as a narcotic.
While it is undeniably true that for recreational users, there are narcotic effects, most long term patients do not react to the drug this way – particularly if they suffer from chronic pain due to neurological issues (including movement disorders), inflammatory diseases like rheumatoid arthritis and those that destroy the body's immune response, like HIV.
There is a need for regulation, normalization of supply chains globally and of course, medical trials.The definitions of this plant, in other words, need to change. And not just for the benefit of pharmaceutical companies, but for patients as well.
Further, in a world that is quickly headed for a global recession unseen since the Great Depression, highly priced medications are not the best Rx.
As the German government responded to President Donald Trump recently, as he tried to offer a German company a billion dollars to only develop a vaccine for use on Americans, there are clearly limits to capitalism.
The Good News
It is highly unlikely by December, nine months into a global public health crisis which is widely expected to last for at least the next two years, that the UN will delay the vote again come December. There is a need for regulation, normalization of supply chains globally and of course, medical trials.
Beyond that, recreational reform also looms at a federal level in many countries and regions.
However, given the discussions so far, it is also clear that beyond the redefinition of cannabis, there will be greater legal opportunities to expand an industry too long stigmatized by old fashioned understandings and definitions of what cannabinoids are.