During a press conference held today, Senate Majority Leader Chuck Schumer, Senate Finance Committee Chair Ron Wyden and Senator Cory Booker introduced the preliminary draft for the Cannabis Administration And Opportunity Act, a bill that would remove cannabis from the list of controlled substances.
"This is the first time in American history that the majority leader of the United States Senate is leading the call to end prohibition of marijuana," Sen. Booker said toward the end of their remarks. Sen. Wyden stressed the history of the failed war on drugs, the successes of his state's legalization and the need to include minority-owned small businesses in the new legislation.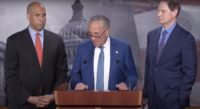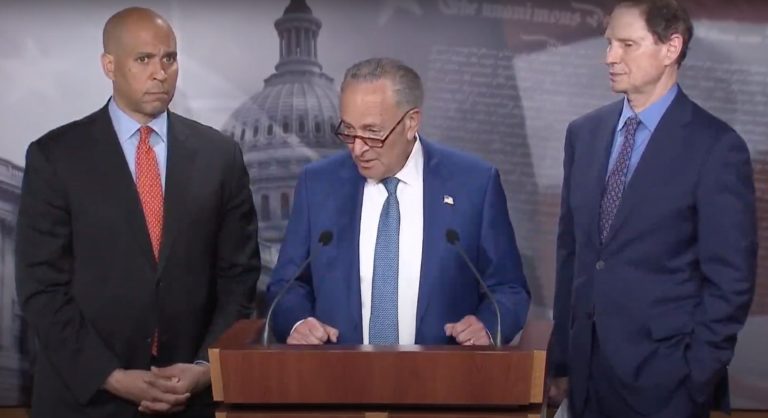 Sen. Schumer emphasized the need for revisions to the bill, bipartisanship and cooperation as they present the preliminary draft to their colleagues. "The waste of human resources because of the historic overcriminalization has been one of the great historical wrongs for the last decades and we are going to change it," Sen. Schumer said.
While the bill is still in the early stages of its draft, the promising new legislation offers a few provisions that cannabis industry advocates and stakeholders have been hoping to see. Firstly, it would completely remove cannabis from the Controlled Substances Act. It sets up a framework for states to establish their own policies around cannabis, much like the current state of affairs in the industry and also akin to how the federal government treats alcohol.
Speaking to the social equity matters that Sen. Wyden emphasized, the bill would immediately expunge all federal records of non-violent cannabis crimes as well as establish a small business grant program for funding equity applicants, those impacted by the drug war and funding for state-level social equity programs.