The COVID-19 pandemic has certainly impacted the cannabis industry, no matter where you are. However, the impact of a global virus outbreak and subsequent economic recession has had a mixed impact overall on the industry, and further against a backdrop where the entire conversation of reform is also now an international one.
While the big international decisions were slowed down deliberately, as a result of the pandemic, there is a clear indication almost everywhere that this might also have been taken to allow countries to catch up to the inevitable.
Even in the world of cannabis there is a level of diplomacy. The good news of course is that as a result, the topic of reform is now on official agendas, and those are now moving forward with an air of authority.
As a result, here is a look at some of the most significant events that will impact the discussion long after this fall.
The WHO Vote In December Is A Massive Global Benchmark
There is little indication that the global health organization will punt on their reclassification discussion in December. This starts with the fact that Germany, ever cognizant of things like health management leadership is moving ahead with its medical program, full steam ahead.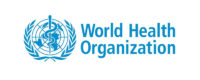 Further, there are indications all across Europe that the individual countries where cannabis reform has clearly landed are having an impact on their neighbors, if not a more global discussion. European countries like France are quietly announcing medical trials to begin before the end of the first quarter of next year. And Italy just added hemp to its official list of medical plants. Bureaucracies do not move unless they have to, and in this case, they are clearly in transit on the cannabis conversation well beyond the interdiction only phase.
The New Zealand Recreational Vote Is Also Highly Important
Whether the Kiwis actually take this ground-breaking recreational decision across the finish line is almost immaterial at this point. The ballot measure is being decided during a national election within a week and further set against another one (the U.S.) where it is clearly not on the agenda in the immediate future.
That said, of course if the measure does pass, and there is late breaking evidence to suggest that it might, the bar, beyond whatever the UN decides, will have clearly been set.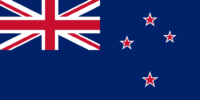 With recreational reform, New Zealand will also join the ranks of Canada and Uruguay when it comes to this issue. If not, Luxembourg will most likely take this spot at the end of next year if plans continue to unfold as so far promised in country.
Without it, the country will join the many who are implementing plans to integrate the drug into formal medical infrastructure, which is far from a "loss," at any level. That said it is a sign that individual countries, rather than regional or international bodies, will lead on the issue of reform and will continue to, no matter what the WHO does.
Regional Reform Is Shaping Up In Europe
Beyond this, of course, there are also signs that the issue of cannabis access, no matter what bucket it is being lumped into, is headed for a showdown in Europe on a regional level that has never been seen before.
The state of the Spanish industry now has a date with the European Court of Human Rights at Strasbourg over basic access issues. If that is decided for the plaintiffs, it will mean that not only will Spain be forced to formalize its own cannabis laws, but so will countries across Europe.
What that will mean for nascent recreational reform is also unclear, but at minimum, it spells good news for those who want to participate in the industry in a new way, and with a non-profit model so far not given much official traction across Europe so far.