As the industry faces what is undoubtedly a watershed moment for the international cannabis vertical, a new Spanish firm steps into the market with its own EU GMP certification license. Linneo Health is also helmed by the ever eloquent and highly experienced Jose Antonio de la Puente – a tall drink of water with a conscience, a brain and an admirable mission statement.
As Cannabis Industry Journal broke in our last story, a lack of international standards in Europe have been on trial of late. The same day that the CannTrust scandal began to blow in Canada and as Danish authorities rang global alerts, the only qualified packager in Holland was issued a new EU GMP cert. That is a government decision, not a commercial one.
This also implies, at minimum, government lack of coordination and agreement on EU GMP cert even between European nations, for a nascent industry while also trying to avoid the thorny issue of patient home grow. See also the trials and travails of the erstwhile German cultivation bid and its reconstituted Frankenstein-esque bigger if younger sister. In fact, this contretemps is almost certainly involved if not indirectly to blame.
Not All Is Entirely Rosy On Cannabis Europe's Eastern Front
Almost simultaneously to Linneo Health's announcement, however, the news came that in Poland, authorities had suspended the pending product registration process. Will this be on hold until after the October election?
In this environment it is almost impossible to know.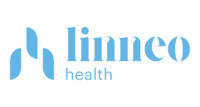 Here is one thing to consider. These almost simultaneous developments in Spain and Poland and the newest announcement about further certification of the Dutch recreational system under a new pending "recreational trial" are almost directly related.
That said, even such political maneuverings are not new – and far from limited to any single company. Both Germany and Poland have been wracked by reform stuttered by short term gain and market entry strategies executed by most of the biggest players in the room. Aurora, for example, announced their first import into Poland the same day the Polish government changed the law last fall. Aurora uses Germany as its breakpoint distribution center for Europe.
A Stamp of Authenticity That Is Sorely Needed
Beyond the pharma and market entry politics, however, this Alcaliber-helmed project creates a ring of authority to the same that creates at least one cannabis brand the European medical community can see the certification for.
For now at least, certainly among the ranks of the upper echelons of the international cannabis industry, there must surely be a sigh of relief.
EU GMP certifications (in other words, the authorization to produce product bound for a medical, pharma market) do not happen overnight. On the European front, this is surely at least a step in the right direction for an industry embattled by scandals, particularly of the securities, production, certification and accounting kind right now.
In this case, however, it is also clear that no matter the egregious oversteps and potentially illegal and certainly dubious behaviour of some members of the industry, there are also clearly those within it, and at high levels, who have tried to do the right thing. And further, from the beginning of the nascent industry here as of 2015.
Who Is Alcaliber?
Alcaliber is one of the world's largest opioid manufacturers. Unlike American counterparts, the company decided several years ago to invest in and back ideas of the opioid-to-cannabinoid therapy model. Linneo Health is a 60% subsidiary of Alcaliber and 40% owned by a Spanish family office called Torreal, S.A.
This is, as a result, one of the most important GMP licenses in Europe at the moment if not the world. It means that within a pharmaceutical environment, the first widespread research and production of plants and therapies for those suffering from both chronic pain, plus neurological and oncological conditions that cause or are related to the same, will be put on a fast track long in the offing. Certainly in Europe.
And that for one, is a positive development that will have widespread implications elsewhere. Particularly given the news that the opioid epidemic in the United States finally has a name, and culpable parties.
What Else Is Unusual About This Project?
GMP certification is a vastly misunderstood concept at the moment. It is also a highly thorny one because of a still standardizing set of agreements. The regulatory environment is in place, in other words, but there are many, many gaps, as well as shifting rules and underlying treaties.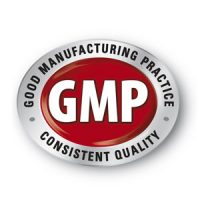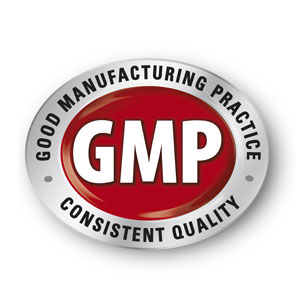 However, on top of this, there is also an amazing lack of innovation in interpretation, in part because of many misadvised consultants who are actually seeking to "save" production costs for their clients, or because they do not know any better. Or because producers are scared of doing the wrong thing.
The new project in Spain is unusual because it is a greenhouse grow that got EU GMP cert – although look for more of this in the future. It means that with careful, standardized, pharma production, not all regulated cannabis grows, even for the medical market, have to use huge amounts of energy in repurposed post-industrial developments. It is also certainly cleaner than growing outside. And, when done right, saves huge amounts of water.
Cleantech, in other words, has finally hit the cannabis industry in Europe. As well as a pharmaceutical company invested in the cannabinoid treatment of (at least) chronic pain.
That is an overdue and hugely positive development. No matter what else can be said for shenanigans engulfing the rest of the industry at the moment.