On March 5, 2020, the U.S. Food and Drug Administration (FDA) issued a press release to the public about their work on devising a regulatory framework for cannabidiol (CBD) products. The FDA also submitted a report to Congress on their rulemaking progress.
The main theme of the report is the same story we've been hearing from the FDA for a while now: They are still working on figuring out how to regulate CBD products and wants to do more research before they tackle the rulemaking.
The most intriguing new development from this report is the FDA's newfound interest in regulating CBD products like dietary supplements:
"FDA is actively considering potential pathways for certain CBD products to be marketed as dietary supplements. Under current law, CBD products cannot lawfully be marketed as dietary supplements, but FDA has the authority to create an exemption through notice-and-comment rulemaking that would allow products containing CBD to be sold legally as dietary supplements."
If you've been living under a rock for the past couple years, here's a recap: In June of 2018, the FDA approved GW Pharma's drug, Epidiolex, for the treatment of rare forms of epilepsy. This allowed a drug containing CBD to go to market, but only through the agency's drug approval process. When the 2018 Farm Bill (Agricultural Improvement Act of 2018) was signed into law in December later that year, the federal government removed cannabis (hemp) with less than 0.3% THC from the Controlled Substances Act, essentially legalizing it on a federal level. Congress tasked the FDA with figuring out how to regulate the market. Without any FDA guidance in the early days, the subsequent market growth created mass confusion for the industry and consumers alike, with no one really knowing if selling CBD products is legal or not. In May of 2019, the agency held a comment period and public hearing on CBD, which included a lot of discussion around the benefits, the risks and further research on CBD. Throughout 2019, the FDA sent a large number of warning letters to companies marketing CBD products with unsubstantiated health claims. Towards the end of 2019, Congress passed a bill mandating that the FDA update them on their progress to regulate the market within 60 days. That deadline came and went, and then the FDA issued the public update and submitted the report mentioned above to Congress last week.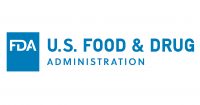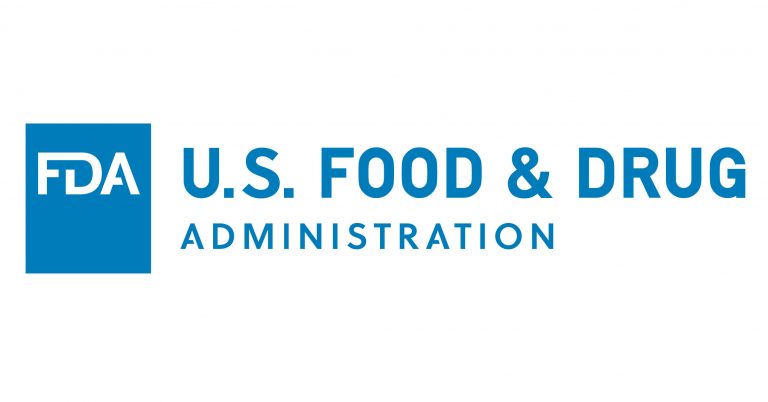 The FDA says they intend to take a number of steps towards providing some market clarity, while still protecting the public from unknown risks. Firstly, they want to educate the public more about potential risks associated with CBD. "We remain focused on educating the public about the number of questions that remain regarding CBD's safety," reads the update. "There may be risks that need to be considered before using CBD products outside of the monitored setting of a prescription from your health care provider." Those concerns mentioned above include potential liver injury, drug interactions, reproductive toxicity and more benign side effects like drowsiness.
The agency also wants to try and close knowledge gaps in the areas of safety and potential benefits. In this section of the update, the agency asks industry stakeholders for help. "We're seeking reliable and high-quality data." The agency is requesting data on sedative effects, impacts of long-term use, pharmacokinetics, safety of various drug delivery mechanisms, safety for animals, different processes for full or broad spectrum or isolate derivation, among other areas of interest. They plan to re-open the public docket from the public hearing back in May 2019, extending the comment period indefinitely as a tool for stakeholders to share information with the FDA.
As far as enforcement actions go, the agency wants to take a risk-based approach to it. While there is still no official enforcement policy, the FDA is working on it. Their biggest concern is with companies marketing CBD products using drug and health claims, which could "deter consumers from seeking proven, safe medical therapies for serious illnesses – potentially endangering their health or life." The agency is also worried about potential contamination risk and consumer exposure to things like residual solvents and heavy metals. Their last concern in this area involves truth in labeling, like making false label claims, not listing every ingredient or incorrectly stating the amount of cannabinoids in the product.
"Our ongoing efforts related to CBD, including the steps we're announcing today, are in line with our mission to protect the public, foster innovation and promote consumer confidence. We recognize the significant public interest in CBD and we must work together with stakeholders and industry to develop high-quality data to close the substantial knowledge gaps about the science, safety and quality of many of these products. We are committed to working efficiently to further clarify our regulatory approach to these products – as always, using science as our guide and upholding our rigorous public health standards."
Overall, the public update and the report don't disclose anything groundbreaking. They do, however, provide some much-needed guidance for the CBD market on how stakeholders can help the FDA's efforts. The fact that they are investigating dietary supplements as a path toward a regulatory framework is the by far the biggest take away from all this.