The Italian Supreme Court seemed to take a page from both Israel and Thailand last year (who announced exports and reform legislation on Christmas Day 2018). In the dying days of 2019, on December 19, the court ruled in what is basically a landmark decision for not only the country but the continent, that small-scale domestic cultivation of cannabis (both of the CBD and THC kind) is legal.
Even more intriguingly, the ruling was ignored for several days in Italy before being picked up by news agencies. This in turn has apparently set off a much wider and predictable debate about the use of the plant in the country – either for medical and or recreational purposes. Many are doubtful that any legislation will pass formalizing the inevitable in the near future (one attempt has already been killed), but one can never know these days. This is an issue that perennially takes countries and politicians by surprise as populations warm quickly to the concept of medical reform.
That said, so far efforts to formalize the ruling into law have been slapped down by the center right Forza Italia Party. Further, if a right or center right coalition comes to power in Italy as widely expected, it is likely to try to overturn the court ruling legislatively which has been described at least in such circles as an "absurd verdict."
It is important also to understand this distinction if not label and how it translates both internationally and domestically.
In Canada, reform was championed by economic liberals (who are basically centrist, globalists if not free traders) and libertarians more than any other label. However initially, reform was driven not by political campaigns but rather a national challenge to prevailing cultivation law at the supreme court. This then became the legal basis for reform legislation of both the medical and recreational kind.
In the U.S., cannabis reform is frequently championed by states' rights advocates, who are from a European perspective, extreme right wing. Right down to opposing the federal imposition of not only civil rights but other kinds of regulatory law. Including in this space. This also includes absolute hostility to anything resembling "national" if not "single payer" federal healthcare.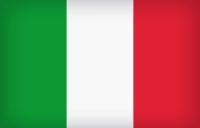 The two issues obviously overlap, intersect and create many strange juxtapositions if not outright contradictions and paradoxes. And many strange bedfellows.
This disconnect of course is also what has held back a united front on passing federal reform no matter how much this has allowed recreational to now spread to 11 American states as of January 1 this year. As a result, for now and certainly for several years after the next presidential election, barring a surprise realignment of politics in the U.S., there is unlikely to be any progress on federal reform. But in the U.S., cannabis legalization is a "purple" issue. Trump, for example, still opposes any national change – although if the election is tight, look for a lot of promises from both sides.
Across the Atlantic however, what Italy's new judicial stance on the subject means for the first time, is that there is potential for a real fight on the ground from a political grass-roots front in a socially conservative European state. This is also intriguing for another reason. Italy's health ministry also just cancelled one of Aurora's cultivation licenses. For all the naysayers on the significance of this development, this should not be discounted.
Kind of like a Canada or Mexico moment for the continent indeed.
Not to mention what this discussion does for the CBD discussion. Both in Italy and elsewhere.
Look Homeward Deutsch Angel
Advocates across the continent if not the UK, are of course, also watching closely. Germany in particular, tried to avoid this exact discussion three years ago, but it is unlikely that advocates at least, will let this continental victory rest. Starting with the fact that this is a debate that was firmly shut off in 2017 with the passage of the medical cannabis insurance coverage law to widespread patient frustration and huge patient issues with access ever since. Even though, in fact, Guenther Weiglein, the German patient who brought the suit, took it as far as he could legally. His right to domestic cultivation, along with the few patients who managed to avail themselves of the same right before the law changed, are no longer allowed to do so.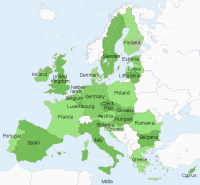 So of course, beyond charging the debate in Italy, this development will also increase pressure in Germany (for starters) as well as other European countries to reconsider what so far at least has been verbotten and largely because of Germany's lead so far.
Even in places like Holland, Denmark, Portugal, Spain and Greece, the domestic cultivation discussion has been off the table. Luxembourg, and just outside the EU, Switzerland, has not raised this prospect.
That may well change in all of these countries plus others as the clock now starts to tick down to the end of 2021.
Regardless, early predictions about the pace of change as well as the size of the markets have largely been wrong.
So, for all the intriguing possibilities, this is not a slam dunk, but certainly a strong charge down the court in the right direction.