LIMS (laboratory information management systems) is a software-based information management tool that can streamline laboratory workflows, data management, automate repetitive steps, and improve instrumentation efficiency. The cannabis industry's rapid growth, coupled with fluctuating state regulations, gave rise to a number of cannabis testing laboratories nationwide. Cannabis labs test primarily for potency, but testing regulations for pathogens, pesticides, and other contaminants are on their way to approval in California and Colorado.
Founded in 2010, BGASoft developed LIMSABC last year. The cloud-based laboratory informatics system is a platform that can manage all of a cannabis testing laboratory's operational needs, while providing the tracking and audit trails required by some state's regulations.
"The recreational and medical cannabis industry is in its infancy and many cannabis laboratories are small operations that need to be very capital efficient as they navigate a rapidly changing regulatory environment," says Tim Kutz, vice president of business development at BGASoft.
"LIMSABC provides a flexible, modern platform to handle all of a testing laboratory's operational needs while providing the rigorous tracking and audit trail required by today's regulations, with the ability adapt to future regulations."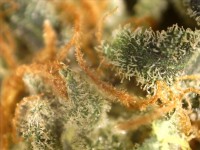 According to Kutz, LIMS can help cannabis laboratories with bi-directional instrument and automation integration, and automate client reporting to help improve efficiencies and reduce errors. Because the software is cloud-based, the system is accessible through a secure web browser connection from any device.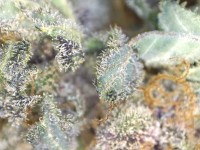 "As legalization efforts advance nationwide, many states are putting in place strict regulatory requirements for the testing and handling of cannabis," says Kutz. "Many states require or will require testing for pesticide levels, terpenes, cannabinoid levels, moisture, heavy metal, fungi and molds."
As a result of strict sampling requirements, laboratories must account for all the sample test results from a variety of instruments as well as for every gram of the sample, from receiving it to consumption in testing to disposal.
"These requirements can quickly overwhelm even the most efficient laboratory trying to maintain paper and excel based records," says Kutz. "LIMS allows laboratory personnel to keep sample and requisition-centric records, track the sample quantity and location, integrate all the test data, provide client reports all while providing an audit trail of each and every step."
As testing regulations continue to roll out, cannabis laboratories will be required to use information management systems for traceability in compliance with state and local laws.