This is Part 6 and the final chapter in The 3-Legged Stool of Successful Grow Operations series. Click here to see Part 1, here to see Part 2, here to see Part 3, here for part 4 and here for Part 5.

Standard Operating Procedures (SOPs)
Every objective has to have a vision and a vector of where you want to go and what you want to achieve. "Winging it" is okay for an innovative artistic endeavor where creativity is spontaneous and one-of-a-kind art is produced. Unfortunately, that is not how one creates a top-quality cultivation operation.
Customers expect guarantees of consistency; quality assurance means a purchase is safe to consume. Medicinal products around the world require Good Manufacturing Practices (GMP) certification. These are really just SOPs that document repeatable procedures to guarantee that the most recent batch offers the same results as the first certified effort. This brief covers the importance of documented operating procedures for a successful grow business with high quality customer results.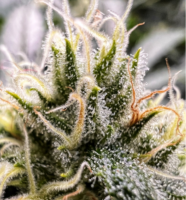 Almost nobody gets excited about discussing quality, but experienced manufacturers know that quality control reduces waste and improves operations. Everyone learns that they have to implement feedback, improvement and quality control procedures to guarantee profitability and longevity in any business.
So, what is an SOP? A standard operating procedure defines 'a task' to be performed 'at a location by a person or a role on a specific schedule.' These definitions will include role definition, responsibilities, personnel training, equipment & service procedures, material handling, quality assurance controls, record keeping, approved procedures & instructions, documentation, references and appendices, all of which define your business and how it is to operate.
Now, you might ask, we are just growing plants, is all this really necessary? The short answer is, it depends. If you expect to export globally, do business in Europe and other markets, get licensed by Health Canada or some day be approved to ship to other States, then yes. If you are a regional craft cannabis supplier, maybe not, but there are many tasks that are required to grow where a better documented process can benefit your operation and the quality of the product delivered to your consumers.
We provide a bulleted list of recommendations in the full white paper but to touch on a few highlights that every operator should keep in mind, SOPs define the following structures for your business.
Personnel training is done for 'this task, in this way' & 'this role is responsible'
Job descriptions reduce misunderstandings and increase worker ownership in your facility. Documenting your activities minimizes task overlap and conflicts that can lead to no one executing on something that may be important but not urgent. You want to eliminate employees thinking "I didn't know it was my responsibility."
Consultants or visitors must be aware of and follow the same requirements as your employees if you are to maintain the quality of your grow. Specific training should be given to anyone that handles or works around toxic chemicals. Safety sheets are not just paper; They keep people alive.
Equipment & Service Procedures
Be direct and specific in your task definitions, i.e., "Use 5ml of soap, clean until no plant matter or debris remains."
Ideally, grow facilities, equipment and access will be designed with cleaning in mind from the start. This is not always possible but it is the mark of successful manufacturing or production companies.
Cleaning, cleaning, cleaning: think sterile, food safety and consumer consumption protections. SOPs should define cleaning methods and materials. This cleaning is done on schedule and aligned to your preventative maintenance and calibration requirements. Precise results require precise structure for any long-term operation.
We recommend that you integrate pictures and videos in the instructions for your procedures and training so that nothing is left to chance or misinterpreted.
Material Handling, Containers, Labels, Quality Assurance
Personnel contamination/cross-contamination are the death of any grow operation. Do everything you can to limit stray or wandering plant material, dust or debris from migrating from one grow room or area to another. Isolation is a good way to limit outbreaks to a specific room to minimize losses.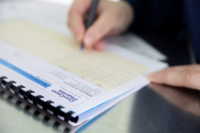 If something nasty happens to one of your rooms. Good labeling enforced by your quality assurance team is a simple way to increase the likelihood that employees will do a task as intended. This adds to your repeatability as people change jobs or roles are redefined.
Approved Procedures & Instructions
Quality assurance is all about repeatability and intended outcomes. Documenting procedures and intended use enables every new employee to follow the experience of the masters and duplicate their success. Testing, sampling and logging your results along the way enables you to know that you are on schedule and on process, so you can predict your results every time.
Part of your continuous improvement approach will be to deal with exceptions that are not covered by your procedures. Learning about those exceptions and capturing your experience with an improved method will lead to better outcomes the next time around.
Documentation, References, Appendices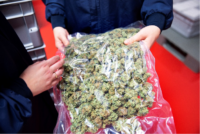 You've done all of this hard work to capture your operation, so you need a complete library of your reference work and approach that employees can access. It does your operation no good if you capture your methods and no one ever looks at them again. Training cycles and reviewing your defined procedures is key to a consistent high-quality result.
Hero Award
Standard Operating Procedures (SOPs), Good Manufacturing Procedures (GMP) and Good Agricultural & Collection Practices (GACP), are all terms that will become more familiar as cannabis production joins into one global market. Professional results will be required and national or international certifications will be the guarantees that any global customer can trust that a product meets the standards they expect.
We have many customers in North America and around the world. but DanCann Pharma is the most aggressive when it comes to meeting international standards and results. Producing flower that is so pure that no irradiation is required for export, the DanCann operation is fully certified for production throughout Europe and they are sold-out of capacity for the coming year. They are currently expanding their operations in Denmark and are a solid example to follow for a well-defined repeatable operation. FarmaGrowers in South Africa is a close second in this race with multiple export certifications of their own. The future looks bright for both of these global operations.
For the complete white paper on Top Quality Cultivation Facilities, download the document here.