As the cannabis industry continues to grow, regulations will only get more onerous and complex, and enforcement will ramp up. In order to survive, it's imperative for cannabis business owners and the ancillary companies that support them – such as banks, insurance agencies, law firms and marketers – to keep on top of regulations.
Due to cannabis' fractured regulatory environment, confounding state and local laws, and the fact that regulations are constantly changing, keeping track of it all can nearly seem impossible at times. But companies don't need to reinvent the wheel and handle compliance on their own.
There are a host of tools on the market today that can help cannabis related businesses (CRBs) streamline their operations. RegTech solutions can drastically reduce the challenges of navigating compliance, saving companies significant time and money so they can focus on their core competencies. Here, let's take a look at five of the main reasons everyone in the cannabis ecosystem should seriously consider adopting RegTech solutions today.
1. Simplify the Complex
The heart of RegTech solutions is taking out the guesswork when tackling compliance while mitigating risk. Besides there being a vast number of regulations that vary by state, they're also not easy to understand – they're really written for lawyers, can be hundreds of pages long, and don't offer implementation guidance. Thankfully through RegTech, operators and ancillary companies are alerted when regulations change and are given easy-to-follow implementation and remediation guidelines that can be as easy as checking a box.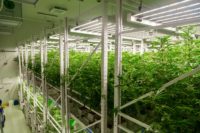 As the cannabis industry has been rapidly growing and maturing, we've been seeing a major uptick in M&A activity – M&A activity tripled in the sector from 2020 to 2021 – and with each new state a company enters, comes a host of new regulatory challenges. When expanding to a new state, RegTech solutions provide updates in real time, making sure, for example when you expand to Ohio, it's not at the expense of complying with regulations in your core market of Illinois. Also, from an operations strategy perspective, RegTech solutions can be incredibly useful in helping companies decide what markets to pursue, as they can offer regulatory snapshots that compare tax laws, average margins, consumer segments, product stipulations, marketing restrictions and more. Thus besides simplifying compliance, RegTech can substantially increase operational efficiency.
Since cannabis is such a highly regulated industry, there are a ton of documents an operator has to keep on hand and be able to produce in a moment's notice. Through RegTech, operators can store and organize all documents that are applicable to them electronically. So, when an inspector comes into a dispensary for a surprise inspection, rather than sweating bullets and digging through six filing cabinets trying to locate say a visitor log from three years ago, using RegTech a manager can quickly search records electronically, download and print the needed document, pass the inspection and go back to work.
2. Save Costs by Streamlining Compliance
While adopting RegTech solutions has a cost, the cost savings companies yield from RegTech way exceed the investment. RegTech providers have teams of dedicated analysts constantly tracking regulations and providing updates, making it so companies don't need to hire much more costly lawyers to track regulations and amend policies and procedures. Rather, they can tap into RegTech solutions and leverage decades of experience and lean on the best regulatory experts in the field, while saving a lot of money.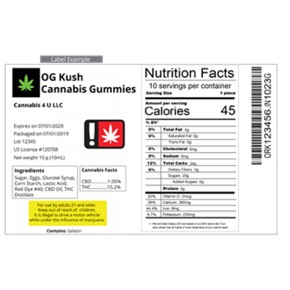 Just to give a small example of the cost savings RegTech can provide, on average a CRB spends over $20,000 to produce a new SOP package when using an attorney and nearly $8,000 when updating an SOP package using an attorney. Compare that to Simplifya's fully customizable SOP package, where a CRB spends on average less than $1,600 to produce a new SOP package and less than $650 to update an SOP package – a 92% savings.
When considering costs, it's important to think holistically and anticipate potential problems that could come up. One of the biggest pain points for companies starting up operations or entering new markets is complying with confusing tax codes – no industry is taxed to the degree cannabis is, and it's easy to lose sight of tax obligations when planning operations. Unanticipated withholding requirements can create serious cash flow problems. RegTech solutions clearly outline requirements, as well as track updates, which help companies plan operations and expansion plans and prevent nasty tax surprises from creeping up, and they're a much cheaper alternative to hiring tax lawyers.
While there are tremendous growth opportunities in cannabis, the industry is also facing significant headwinds, including the high cost of capital, supply and demand misalignments, and shrinking margins, and as we head towards recession, cost efficiency will become more and more important. Not only can RegTech help companies survive by helping ensure they stay compliant and don't get fined or even shut down for breaching regulations, they also help companies run more efficiently and save major costs on operations.
3. Hold Your Employees Accountable
In addition to using RegTech to stay on top of compliance, it can be a powerful HR tool as well. Companies can utilize RegTech platforms to make and track assignments and tasks for employees. If you've already spent the time and money to create SOPs, RegTech tools are essential to making sure they're actually being followed correctly. 
As many cannabis companies are expanding rapidly and bringing new employees into their fold – particularly those that are engaging in M&A – it can be difficult to get employees up to speed and following SOPs. RegTech automation and tracking solutions help flatten the learning curve and ensure employees are completing tasks on time, boosting efficiency and preventing problems that may arise – and if problems do arise, the tools help pinpoint where and when for efficient remediation. And if you're an MSO or a SSO with multiple locations, RegTech allows employers to keep track of their dispersed employees without having to be in 10 places at once. This holds employees accountable for their actions for smooth operations while reducing growing pains.
4. Identify Issues Before They Become an Issue
The most compelling reason for having strict regulations in the cannabis industry in the first place is to protect consumer and patient health. Given the long, brutal history of cannabis prohibition, where lies and misconceptions about cannabis consumption being "dangerous" were perpetuated in the mainstream, the last thing the industry needs is people consuming products that are in any way contaminated. If you skirt the rules and manage to put out compromised products without a regulator catching and dinging you first, consumers may get sick. This can lead to a recall and tarnish a brand's reputation. Competition is steep in this industry and even one incident can be irrecoverable. If consumers have reason to believe you're not putting out consistent, safe products, they'll buy from your competitor instead.
RegTech helps companies track all processes and procedures so that they can spot problems before they occur and ensure nothing dangerous makes its way to the public, which in turn shields brand reputation. Also, it's important to note – in the cannabis ecosystem, every company you work with has to be licensed. If you work with an entity that's not, you are very liable. Tracking licensing information is burdensome, especially for retailers and ancillary businesses like lenders and insurers who work with many vendors. Luckly, RegTech providers have already done the heavy lifting, pulling APIs into state databases and creating tracking systems of licenses that make it easy for companies to ensure every entity they work with is operating with a valid license. This saves companies from having to hire people to track licensing information on a weekly or even daily basis, which can be very costly, and more importantly, keeps them compliant and prevents slip ups that could jeopardize consumer and patient health. 
5. Looking Towards the Future, Regulations will Only Become more Complex – Only the Compliant Will Survive
A common misconception people have about the cannabis industry is thinking that federal policies like SAFE banking will be a catch-all to their banking woes, opening up the floodgate to institutional investment. The fact of the matter is, however, SAFE banking would be ineffective without RegTech. Cannabis companies need to demonstrate reliability and a history of compliance in order to attract investors and accumulate capital, and they do this through using RegTech platforms. Conversely, financial institutions also use RegTech to verify licenses, ensure legitimacy and assess lending risks based on the locations in which their borrowers operate. After SAFE banking is finally enacted, since larger institutional investors have so much on the line, they're going to be particularly careful and only invest in those companies that can comprehensively demonstrate a history of compliance. This will also be the case for major CPG companies looking to acquire cannabis companies – they'll want companies that have used RegTech to show compliance and optimize operations, since those companies will be more trustworthy and transitioning them under new management will be easier. In every major industry other than cannabis, RegTech solutions have been adapted. This is where cannabis is headed, and the companies that adopt solutions and demonstrate compliance will come out ahead.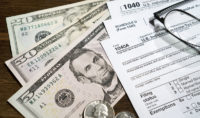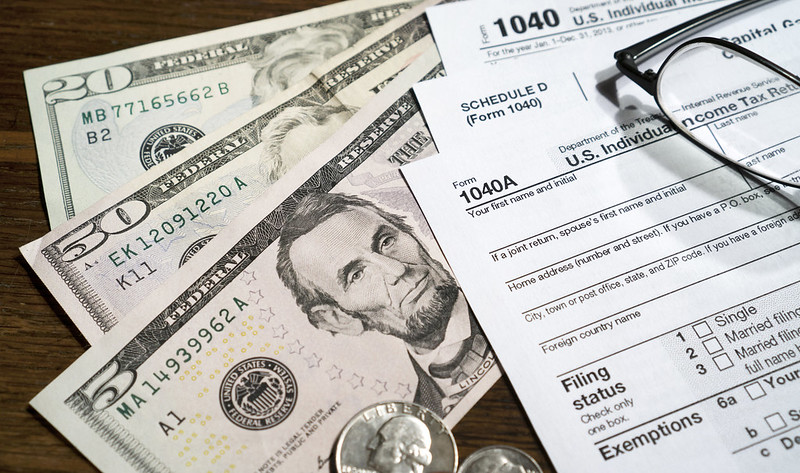 The other major misconception some people have about the cannabis industry is that once cannabis is legalized on a federal level, state and local regulations will somehow just go away, so current RegTech solutions may become 'obsolete.' This couldn't be further from the truth. In no world is there going to a federal legalization system that says states can no longer create their own rules around cannabis. Think about the alcohol or gambling industries. Alcohol and gambling are federally legal, but every state – and even some counties and cities within those states – can have very different rules. Federal legalization will just mean additional regulations will be piled on and thus RegTech will only become more important.
While many companies in the cannabis space have already adopted RegTech solutions, there are still many others that have taken a reactive rather than proactive approach towards compliance. When major legislation like SAFE banking or federal legalization is approved, there will be a paradigm shift and RegTech will be deemed more essential quickly. Those who have implemented RegTech will have distinct advantages. To survive and thrive in the industry going forward, it's prudent to proactively handle compliance and adopt RegTech solutions today.