For U.S. venture capitalists (VCs), the burgeoning European cannabis market provides opportunities to break into the industry on the heels of adult-use legalization. Germany has set its sights on implementing a recreational market by 2024, and the country, along with several other European Union (EU) countries–Malta and Luxembourg–came together in September 2022 to draft a joint statement on why the EU needs a new approach to cannabis use for adult-use production, sale and consumption.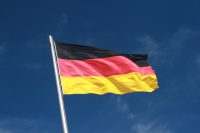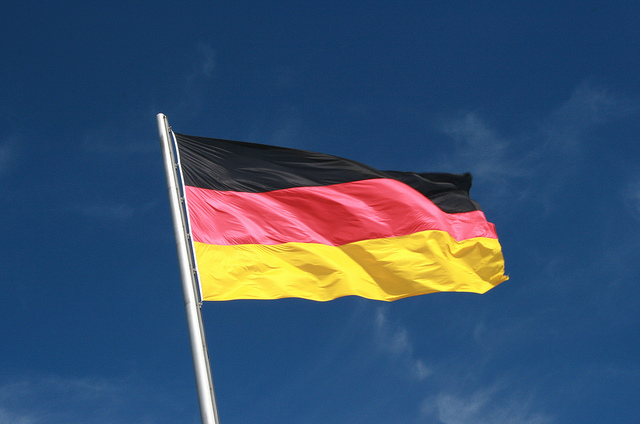 In October 2022, Germany took further steps to solidify its plans for legalization further when its Health Minister Karl Lauterbach presented a cornerstone paper on planned legislation to regulate the controlled distribution and consumption of cannabis among adults. Such actions have signaled to both the EU and the world at large that cannabis legalization in Germany is imminent, and the country is championing the new age of cannabis policy.
With the new German cannabis market soon to be on the horizon, both foreign and domestic VCs are considering how to best leverage investment opportunities into existing cannabis companies within the current medical-only market that will transcend into adult use. For U.S. investors, it's important to do their due diligence to find the company that will transcend into the next progression of cannabis policy. In addition, European cannabis companies must do their own meticulous research when it comes to aligning with investors to meet both their financial and business goals.
How U.S. VCs Can Evaluate Investment-Worthy European Cannabis Companies
As with any investment, VCs benefit from researching the company and market they are planning to invest in. Regarding the company of interest, it's important to examine which part of the cannabis market the company is serving: growers, retailers, ancillary products, service providers and biotechnology companies all exist as potential investment options within the space. An investor should look into a company's annual revenue, evaluating whether it has increased, remained steady or decreased over time. Revenue growth is often provided on a company's income statement.
In addition to making sure they have a thorough understanding of the business model and its value proposition, investors should also familiarize themselves with the company's management team to make sure that they are knowledgeable and experienced in both running a company and the cannabis industry. For those interested in entering the German market, VCs should consider the businesses that are currently key players in the country's medical cannabis industry and that plan to expand their services into the adult-use sector once legalization comes into play.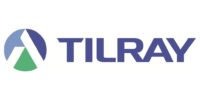 For example, Tilray, founded in 2014, was one of Canada's first licensed medical producers. When Canada legalized adult-use cannabis several years later, in 2018, Tilray was one of the companies that successfully transitioned to expand its market share in Canada's medical to the adult-use cannabis industry.
Another consideration for VCs is the reputation of the business and its leaders. Investors should seek out those who have become authorities within the industry and the movers and shakers who are providing key insights into the market. These business leaders should be front and center, discussing everything from current operations and compliance to cannabis policy and legislation to new endeavors and growing their businesses. With recreational cannabis legalization being a completely new endeavor for the EU, it is important for leaders within today's European medical space to be visionaries for the next phase of cannabis legalization and be guides for creating regulations for this new market to be safe, sustainable and scalable.
In addition to executive teams, VCs should check if the business is meeting the current marketplace's expectations and is ready to adapt and evolve as needed. This means that the company has access to a steady supply of high-quality cannabis at an affordable price and access to consumers (medical patients) and potential consumers. With adult-use legalization soon to be a reality in Germany, investors must consider which players in the medical-only market will be able to not only survive the transition but grow to become leaders in Germany's new recreational market and within the EU as a whole. 
What Do European Companies Look For in Terms of U.S. VCs
Just as VCs must find the right fit for them in terms of investments, cannabis companies must also align with investors that help them meet their financial and business goals. For cannabis companies, many seek to align themselves with VCs experienced in consumer, technology, and healthcare investments. While there are benefits to working with a VC with a cannabis background, companies should not deter investors who do not meet those specific criteria, as the cannabis market is still a fairly new and ever-transforming industry. In light of this, it's important that investors approach opportunities with an open mind for both the industry's current state and its potential.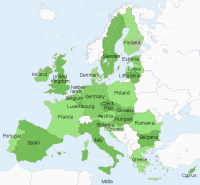 As with most investments, both VCs and companies should be prepared to agree to a term sheet, a document that outlines the relationship between the investor and the business. An ideal investor would need to be supportive, well-connected, and add value by providing relevant business knowledge. While some investors seek a more hands-on role, in most cases, the VC's support will not be equal to the business's micromanagement or control of its day-to-day operations. Generally, those responsibilities would remain with the company's executive team.
As an investor, it's important to be supportive of the business; be a cheerleader for the company when things go well, and lift up the business when challenges occur. In addition, offering a network of referrals and strategies to excel is key to being a good asset to the business. Also, having a diverse portfolio of companies with synergistic opportunities can be very beneficial to growing cannabis businesses.
A question many investors ask before entering the space is how much in assets they should have on hand to be considered an eligible investment size. Typically, this depends on the business and its financial needs. Small profitable cannabis businesses that want additional financing may be able to secure a bank loan, if possible, in their home countries or seek a seed investment-focused VC for some capital. Leaders in Germany's current medical-only market are seeking investors, both from the U.S. and abroad, to partake in Series A/B funding, seeking financial partners that can help them reach a goal of $20-80M USD.
European cannabis companies are within a high-growth market, so U.S. VCs looking to enter through investment do not have to go through a private equity firm. An investor can approach companies through networking or direct outreach. It is also important to note that investors do not have to convert their assets from USD to EUR, as it is done automatically when making investments. For the first time in 20 years, the USD and EUR are about equal, so now is a great time for U.S. investors to consider making the leap into European cannabis.