As sales of Delta 8 increase, hemp and cannabis industry infighting increases right along with it. Some hemp leaders say they object to Delta 8 simply because it's intoxicating: "Hemp is nourishing….hemp is not intoxicating," the president of the U.S. Hemp Authority President told Hemp Grower (apparently cannabinoids can only be one or the other). Others claim that Delta 8 itself is unsafe: "Very little is known about the health effects of Delta 8," warned the media relations director for the National Cannabis Industry Association. The U.S. Cannabis Council called Delta 8's growing popularity "a rapidly expanding crisis" in a report that includes the heading "The Health Risks of Delta-8 THC" and claims Delta 8 "presents a public health risk of potentially wider impact than the vape crisis."
As a cannabis and hemp industry veteran and a long-time maker of numerous hemp-derived formulations (including Delta 8 products) I have to ask: who exactly is Delta 8 a crisis for, and why? I agree that we need to address the legitimate issues with Delta 8 manufacturing and create regulatory oversight that ensures consumer safety. But some Delta 8 critics may be more concerned with their own bottom line than with protecting public health. No one wants another vaping crisis, but demonizing a newly popular cannabinoid or trying to get it banned doesn't solve the problem of an unregulated space—and it won't end the demand for Delta 8, either.

John Kagia of New Frontier Data points out that the Delta 8 boom is "a phenomenon that has taken the industry quite by storm"—and while that storm's rising tide saved many hemp farmers from financial ruin, it has not lifted every boat. Some cannabis leaders consider Delta 8 an incursion into "their" market. Indeed, Delta 8 can be sold in some states where cannabis remains illegal: "Unregulated Delta 8 risks becoming a competitive threat to [cannabis companies'] existing offerings, sold in states they can't get into," reported Tiffany Kary at the Chicago Tribune. But the threat here for cannabis operators isn't Delta 8: it's Prohibition. In states where cannabis is illegal, Delta 8 (which is remarkably similar in molecular structure to its federally illegal chemical cousin Delta 9) is being purchased as an alternative. Rather than villainizing a cannabinoid, let's address retrograde, reactionary state legislatures that refuse to listen to the will of their constituents, and outdated federal laws that equate THC with heroin.
Many see Delta 8 as a threat to the licensed cannabis industry's profit margins, not only because it can be sold in prohibition states, but because its unregulated status makes it far easier and cheaper to make and sell. Cannabis companies have to navigate an overwhelming and burdensome maze of regulatory red tape to maintain compliance, so industry-wide frustration with the total lack of oversight for Delta 8 is both understandable and justified. But calling for statewide bans on a product that competes with yours is not the solution. That's not how markets work. (Of all people, cannabis industry professionals should know that banning cannabinoids doesn't make them go away.) Regulating Delta 8 manufacturers and requiring rigorous product testing are reality-based measures that will make the playing field fairer for cannabis while also safeguarding public health. In the meantime, we can strongly encourage Delta 8 consumers to seek out products made by ethical operators that are transparent about their manufacturing process and provide third-party testing results—the exact same protocol we recommend for buying CBD.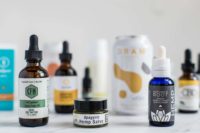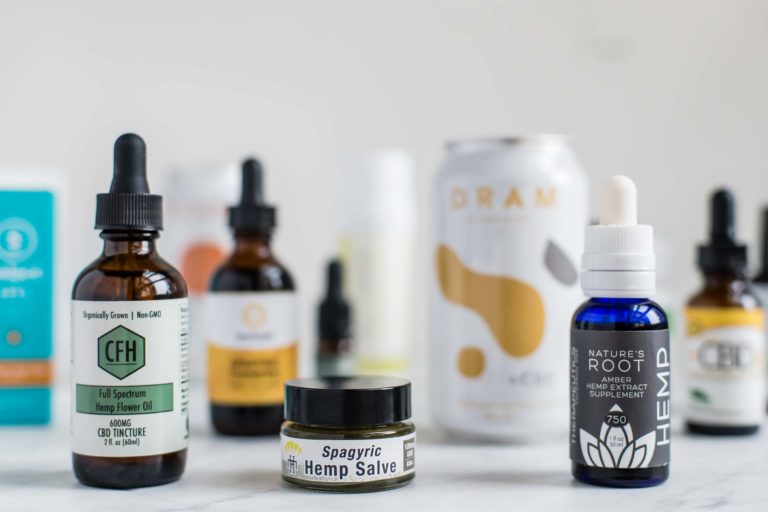 The safety of Delta 8 products is another legitimate concern that's unfortunately been distorted. Some alarmist headlines seem to equate the actual cannabinoid itself with hazardous material. One East Coast CBD manufacturer issued a press release announcing "a warning for consumers and manufacturers about potentially harmful chemicals within Delta 8 THC" with the cable-newsworthy headline "Dangerous Delta 8?" Smearing Delta 8 as an inherent health menace is both misleading and unhelpful. As Rick Trojan, vice president of the board of directors of the Hemp Industries Association points out, "Cannabinoids themselves have never in the history of humanity caused a death by themselves." Once again, the problem here isn't the actual cannabinoid: it's the lack of regulation that allows Delta 8 products to be produced with no oversight or testing. But given Delta 8's widespread popularity, short-sighted bans like the ones that have been passed in 17 different states will only increase the risk to public health. Retailers nationwide sold at least $10 million worth of Delta 8 products last year. I guarantee that demand will continue, and that these bans will simply empower an illegal market full of bad actors.
Finally, I remain shocked at the contempt aimed at Delta 8 because it's psychoactive, and at those who consume it for just "wanting a cheap high." As with all cannabinoids, we need more clinical research into Delta 8's properties—but the research we do have indicates that Delta 8 actually has therapeutic properties very similar to Delta 9 THC, just with less psychoactivity. Anecdotal reports indicate that Delta 8 offers many of the health benefits of Delta 9 (help with sleep problems, stress, and pain management) without THC's less-enjoyable side effects, like paranoia. As cannabis specialist and medical doctor Peter Grinspoon told Insider, "I can't tell you how many patients I have who say, 'I'd love to use medical cannabis instead of opiates for pain, except it makes me anxious.' Delta-8 might be a very good option for people like that." Believe it or not, there are plenty of people who are using Delta 8 for its therapeutic effects—which, in a nation where 136 citizens die from opioid overdoses daily, I think should be encouraged rather than derided.
With more than 140 known cannabinoids, it makes no sense for us as an industry to brand some of them as "bad" and others as "good." Are we going to have these tugs-of-war and calls for bans over every single cannabinoid that becomes popular? Instead of arguing amongst ourselves, we could instead focus our efforts on legalizing all of these plant compounds, studying them to determine their capabilities, and creating standardized, evidence-based regulations and testing regimens to ensure consumer safety and adult use. Delta 8 is popular because it serves a need. Consumers want it, and it's here to stay—the sooner that we as an industry recognize those facts, the better.