The cannabis industry operates in a legal gray area between federal restrictions and state legalization in a constantly changing regulatory environment. Maintaining payroll and HR compliance is a burden cannabis companies face that grows exponentially with geographic expansion of the workforce.
Würk allows cannabis companies to manage payroll, human resources, timekeeping, scheduling and tax compliance, minimizing compliance risks in the ever-changing cannabis regulatory environment. The company uses its expertise and trusted partnerships to provide guidance on 280E tax law, accounting and banking. Its platform is designed to scale nationally with the growth of the industry while incorporating the local laws and regulations unique to individual states. Their clients include Cresco Labs, Canndescent and NUG.
We caught up with Scott Kenyon to ask about Würk's approach to human capital management, challenges facing cannabis businesses and industry trends. Scott sat on the Board of Würk before becoming its CEO and chairman. Prior to Würk, Scott held leadership roles at Dell and Phunware.
Aaron Green: How did you get involved in the cannabis industry?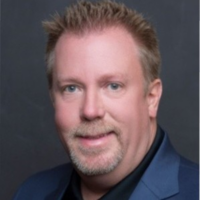 Scott Kenyon: My wife and I were early investors in a few companies in Colorado and Nevada. From early on (this was back in 2015) we learned the hard way of cannabis and how difficult it is to run these businesses, especially in those early days. We've progressed a ton over the years, but it's still very difficult to run cannabis businesses.
I joined Würk about five years ago as a board member. I came on as CEO at the beginning of 2021 after our founder and previous CEO Keegan Peterson, who was an early trailblazer in the industry, passed away. So, I've been CEO at Würk for about 18 months.
Green: Tell me about Würk and the main problems you're trying to solve.
Kenyon: Early on we were focused on establishing getting out of the cash business for these cannabis companies. Allowing them to pay payroll, taxes and be tax compliant electronically was a huge early advantage for us as a company. Now, fast forward seven years later and a lot of different banks (credit unions) are in the industry and that is allowing people to move money. So, that's not as big of an advantage for us anymore, but early on that was huge.
Our advantage now is the scars on our back, for lack of a better phrase, from what we've gone through over the last seven years. We anticipate. We prevent. And most importantly we've seen all those problems for our customers. Last year, a big thing of mine was being "Smokey the Bear." We want everybody to be Smokey the Bear: prevent fires and prevent issues for our customers. When I came in, we were the world's best firefighters. I didn't want that title. I wanted to prevent issues for our customers. That takes you from being a vendor to a partner.
If you look at it, on our platform we have 80% of the enterprise cannabis market, about 60% of the mid-market and then low single digits in the small business space. We have that market share because we provide invaluable experience and guidance to our customers. The biggest MSOs have different challenges from a "Joseph and Scott" dispensary, or a "Mary and Jane" grow facility. We're able to adapt to all those different segments.
At the core of our product, we offer payroll services and what we call HCM – human capital management. That's everything from scheduling, applicant tracking systems processing and paying your payroll taxes. So, we have the full gamut of product offerings that any type of HCM or HRIS software system does, whether you're outside of cannabis or inside of cannabis, we're offering the same thing.
Green: How does Würk differ from say a Professional Employer Organization (PEO)?
Kenyon: We aren't a PEO. We don't manage employees. At a high-level, a PEO is basically managing HR for these companies. Our platform enables HR professionals to go out there and do that. PEOs are more popular down in the small business space, because people are not at the scale to hire an HR team. We're similar in that we're processing payroll and have all the software that these companies need, but we're different in that we're not running their HR for them.
Green: How do you work benefits into the mix?
Kenyon: We leave it to the client, and we integrate their benefits provider into our platform so it's an easy one-stop shop. We have single sign-on for a lot of our integrations. For the HR organizations, we want them to log into our platform and everything they need will be there.
Green: How is SAFE banking going to affect the HR industry in cannabis?
Kenyon: It's going to be great for the industry, obviously. For HR specifically, it's going to bring in more providers of payroll and more competitors for us for sure. But also it's going to bring in more providers of services that can come in and offer that right now because of the federal illegalization.
Green: How does 280E affect your business and your customers?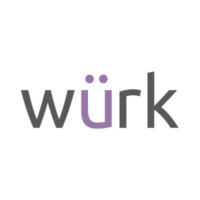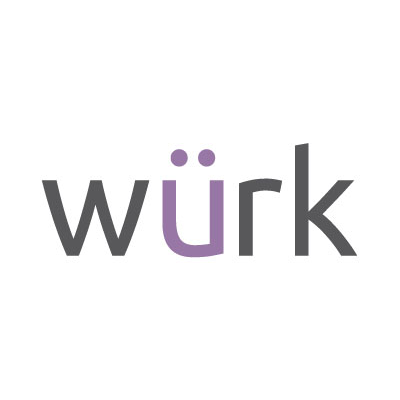 Kenyon: We don't guide people around 280E because that's a tax specific matter. We refer them to their tax experts. We process payroll tax, which is different than what 280E affects. I think 280E was a big challenge, it's still a big challenge, but that's mostly because people didn't really understand it. I think 280E was a problem five to seven years ago. In the last two years most companies are very familiar with it. That doesn't mean 280E is the right thing. I think 280E is an awful thing. And while I think I hope SAFE banking is the first thing to fall legislatively, I think 280E has a good chance of getting across first.
On any given day my opinion on which will go first changes. I just want something to get across the line.
Green: What are some unemployment and payroll challenges your customers face?
Kenyon: We really watch unemployment changes and changes in job descriptions or job codes. For example, if an unemployment rate changed, and that unemployed person moved to a different place, which happened a lot during COVID, that company needed to report that and they needed to collect the appropriate charges or taxes there.
Green: What geographies are you in right now?
Kenyon: As of January 1, we had people on our platform in 46 states and just under 600 different jurisdictions. So, even though cannabis isn't legal in all those states, big companies have employees across the United States.
Green: How do you help your users manage compliance across multiple jurisdictions? That must be a complex undertaking.
Kenyon: Our platform automatically plugs into the states that have electronic notifications around laws, which most states do. In our tax department, we have certain group members that are experts, let's say, in the west coast. So, we assign people to certain regions to ensure that they have the best knowledge.
From our support piece, where a lot of our customers come in, somebody might say, "Hey, I have a unique question for Utah" and we'll say we have a person that is specialized in Utah, but we don't force them there, we just give them the option. But in our tax queue, we actually direct the customer like, "Hey, here's a Massachusetts Question, so that goes to a particular person because they are our Massachusetts expert."
Green: How do you deal with timekeeping issues like overtime?
Kenyon: Well, our system does that automatically. Let's say they're working overtime in a state that's difficult to keep time for like California. In the state of California, if they're working overtime on a Saturday or Sunday or a holiday, that's a whole different calculation than working longer on a Thursday night. So, our platform is made to automatically calculate that for our customers. There's no manual adjustments or coaching happening there. We just follow the state law based on where the employees are.
Green: Are you seeing any unionization of employees within the cannabis industry?
Kenyon: There's unionization in many of our states, I don't know the exact number, but California being the biggest, there's a lot of union representation. Illinois is probably the second biggest union state on our platform. I'm assuming New York will be once it becomes adult use.
Green: How does Würk approach cybersecurity?
"Cannabis customers don't want to buy on the illicit market. They want to buy from a trusted source. It just takes time to make that happen."Kenyon: Well, we approach it very seriously and I recommend everybody take cybersecurity seriously. We test our internal systems regularly. We test our employees through phishing scams. And we're always just trying to educate our team on the risk that we have.
I can't share specifically the prevention steps that we're taking, but I can tell you we partner with some of the biggest experts and make sure that we're following everything that they're recommending. More importantly, we're testing for human failures, because where most failures happen is with people.
Green: What trends are you following in the industry right now? 
Kenyon: Any type of activity in Congress is going to be huge for this industry. So that's something I always keep abreast of. The next thing that comes down the line which is tied to that is interstate commerce: How is interstate commerce going to really come into play? And how does that change this industry?
Within the industry, the big question is how do we combat the illicit market? Over the last five years, I've heard all kinds of different ideas. But in the end, I think we have to out-innovate the illicit market, and that's what I'm most excited about.
There are new product categories, beverage being one that is starting to gain traction. How are these new products and new variations of the cannabis plant able to treat and help people in ways that we've never thought of? That's part of out-innovation. I was reading an article today about new terpenes that were discovered and how 100 products could come from each one of those new terpenes. I think we're just still at the tip of the iceberg of product innovation.
How do we fight the illicit market? I think that is just through coming up with new products that treat different illnesses and ailments, that allow customers to get away from pharmaceuticals. Cannabis customers don't want to buy on the illicit market. They want to buy from a trusted source. It just takes time to make that happen. They're not going to do it when there's a huge price difference, but they will do it when there's a huge product difference. And right now, our products are very similar to what you can find on the illicit market. You can find vapes, you can find gummies, you can find all that in the illicit market. We've got to out-innovate the illicit market.
Green: What in your personal life are you most interested in learning about?
Kenyon: I am the father of two teenagers right now and I really like to learn how to be a better parent to them because it's really frickin' tough!
Green: Great, that concludes the interview!
Kenyon: Thanks, Aaron.