The cannabis beverage market is expected to reach $2 Billion by 2026 and is growing at a rapid pace. In Canada, the market share of infused beverages grew nearly 850% since 2020, according to a recent Headset report, the trend is expected to follow in the States. Some traditional beverage companies are hesitant to jump in due to the niche branding and supply chain models needed to capture significant market share. Other adult beverage companies such as Vita Coco and Pabst are dipping their toes into the cannabis beverage market to capture early market opportunities.
Sales and marketing agencies like Petalfast, with a core team stemming from the natural foods and beverage industries, have already started cracking the code for cannabis brands by implementing systems straight out of those industry's playbooks. This includes disrupting the CA market by becoming the first to implement a traditional three-tier distribution model. 
We caught up with Jason Vegotsky, CEO of Petalfast to learn more about the cannabis beverage distribution market. Prior to Petalfast, Jason was Chief Revenue Officer at KushCo Holdings (now Greenlane Holdings), a role he took on after selling his butane supply company to KushCo.
Aaron Green: How did you get involved in the cannabis industry?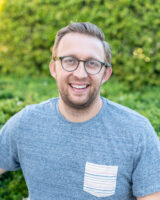 Jason Vegotsky: I began my career in wine and spirits distribution, but I always knew I wanted to work for myself. My first foray into launching a business, raising capital and brand building was through my beef jerky company, Lawless Jerky, which I built and sold after five years. Drawing on my food and beverage experience, I quickly entered and understood the cannabis market. I launched a company called Summit Innovations that sold butane to producers making oil. I eventually sold Summit to KushCo Holdings, Inc. (now known as Greenlane Holdings, Inc.) and became their President and Chief Revenue Officer. Through that experience, I began to notice gaps in the cannabis distribution model. Petalfast was built to fill that gap, providing clients with exceptional go-to-market strategies, leading to increased revenue and customer loyalty.
Green: How does experience in natural foods and traditional beverages translate to the cannabis industry?
Vegotsky: The route-to-market strategy is similar to that of cannabis, and the industry can benefit from the knowledge and experiences of those who work in natural foods and beverages. The extensive regulatory history and long-standing distribution models of these industries can provide a framework that those in the cannabis industry can capitalize on.
Green: What is the current distribution model for the majority of cannabis beverage companies today?
Vegotsky: Cannabis beverage companies face significant regulatory hurdles regarding distribution. Transportation restrictions, state-by-state differences in THC serving sizes and packaging requirements, retail display and storage limitations, and consumer adoption are just a few examples of what cannabis beverage brands run into when looking to enter, compete or scale in a given market.
At Petalfast, we offer a tiered distribution model, and our clients get phenomenal distribution through our logistics partner, Nabis. Products are circulated to all of California's dispensaries and delivery services, allowing brands to focus on what matters most: creating the highest quality cannabis products on the market.
Green: What is a three-tier distribution model? Why do you think the cannabis beverage market is ripe for this model?
Vegotsky: The three-tier distribution model is commonly deployed by alcohol and other traditional food and beverage companies as it provides each tier to scale their operations and focus on their specific services. The three tiers include the brand, the wholesaler (sales + distribution), and the retailer in this distribution model. Because cash flow is such a significant challenge in the cannabis industry, adding an extra tier by separating your distribution and sales is advantageous to brands as it decreases overhead and allows brands to have the ability to scale.
Green: What are the opportunities for smaller brands looking to carve out a niche?


Vegotsky: One of the benefits of working in an emerging market is the opportunity to get in on the ground floor, learn as much as possible about the industry and find where gaps exist. Brand building in this space requires a deep understanding of the consumer and the overall culture — something that most brands are still trying to crack. If a smaller brand can effectively target a base within a distinct product category, it can be very effective in scaling within its niche.
Green: With big players from adult beverages dipping their toes in the cannabis beverage space, is consolidation inevitable? 
Vegotsky: At a certain level, yes. Well-established companies will seek out acquisitions of smaller, successful companies, especially ones that are capital constrained, but buyers need to be aware that capital alone will not be enough. The culture of cannabis is very different from alcohol or other adjacent beverage categories, so the success of these big players in adult beverages will be linked to their ability to locate and understand the consumer and implement branding strategies accordingly. Adult beverage companies entering the cannabis market must also realize that the flow of product to retailers is not the same as in alcohol, so they will need to adjust accordingly. The cannabis-infused beverage market is expected to reach $2 billion by 2026, so alcohol companies looking to join this movement should start exploring their options now.
Green: What trends are you following in cannabis beverages? What does the future of cannabis beverages look like?
Vegotsky: Canna-tourism has grown to a $17 billion industry. With the rise in cannabis-infused beverages, we're seeing an increase in creative consumption offerings, from tastings and food and beverage pairings to dispensary tours and bud-and-breakfasts.
Cannabis beverages are attractive to newcomers as they allow for easier control of the effects. Businesses that provide an experience similar to that of a wine or brewery tour can capitalize on new consumers looking to explore the benefits of cannabis in a controlled environment.
The modern consumer is also more health conscious, and with the increased availability of legal cannabis, many are replacing alcoholic beverages with the plant. There has been a reported decrease in alcohol consumption since the 1980s, and many now believe cannabis is safer than alcohol. This belief is especially prevalent among younger generations, leading to more users incorporating cannabis-infused beverages into their daily lives. How we socialize or unwind at the end of the day will start to look different, and brands will become market leaders by speaking to the varied needs of consumers.
Green: How does the industry get there?
Vegotsky: For one, federal decriminalization and removing cannabis as a Schedule I drug on the controlled substances list would help. Cannabis companies don't have access to the traditional marketing playbook to promote their brands due to TV advertising and social media restrictions. To build brand awareness, businesses should focus efforts on the retail level. Engaging with consumers in-store allows brands to grab their attention and drive faster sales until other avenues open up. At Petalfast, we decided to invest in field and trade marketing to bring brands to life at the retail level. We do this better than anybody else, and we do it at scale.