With the 2017 Cannabis Business Summit just around the corner, we sat down with Taylor West, deputy director of the National Cannabis Industry Association (NCIA), to hear about their lobbying efforts and what they'll discuss in the keynote panel discussion on Taxes, 280E and the Path to Federal Reform. Henry Wykowski, Esq., attorney, Steve DeAngelo, founder of Harborside Health Center and Michael Correia, director of Government Relations for NCIA will join her on that panel discussion.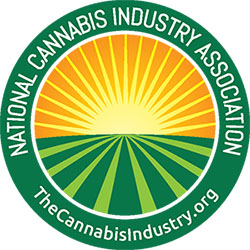 According to West, the 280E tax code issue has an enormous impact on the industry. This tax code essentially means that businesses cannot make deductions for normal business operations from the sale of schedule I narcotics. Because cannabis is still listed as schedule I, businesses touching the plant often pay a majority of their profits to federal taxes. "When they are handing over 80% of their profit to the federal government, which is a lot of money that isn't being pumped into the local economy, that is a big problem," says West. "We want to highlight how 280E isn't just harmful to businesses, but also harmful to the local economies and states that have businesses dealing with cannabis in them." As the primary organization lobbying on behalf of the cannabis industry in Washington D.C., they have three full-time staff as well as a contracted lobbying firm working there. "We are the voice on Capitol Hill for the businesses of the cannabis industry," says West. "We primarily focus on a couple of core issues, and one of them is 280E tax reform since that is such a significant issue for our members touching the plant."
Another important issue they have been lobbying on is banking access. According to West, banks and credit unions are regulated on the federal level, and as a result, are largely still reluctant to serve cannabis businesses. "The inconsistency between federal and state law means they are concerned their federal regulators will flag them for working with cannabis businesses," says West. "It is very difficult to operate without a bank account- this creates a lot of transparency, logistical and safety issues. We are working with lawmakers to try and make a change in the law that would make it safe for banks to serve state-legal cannabis businesses." NCIA's lobbying efforts have long engaged a few core allies on Capitol Hill, including the representatives that formed the Congressional Cannabis Caucus. "They have been champions of broader reform issues around cannabis," says West. "But we are also starting to see new faces, new members of congress getting interested in these issues, beyond the traditional champions." A lot of NCIA's recent lobbying efforts have focused on recruiting members of Congress for those issues.
One example of their success came by teaming up with Rep. Carlos Curbelo, a Republican Congressman from Florida serving on the House committee overseeing tax issues. "He hasn't previously been involved with cannabis legislation, but because Florida moved forward with the medical program, he got more interested in the issue and we helped educate him about the problem with 280E," says West. "Having a republican that sits on the committee dealing with these issues is a huge step forward as we build the case for reform in D.C." A lot of these efforts will be discussed in greater detail at the upcoming Cannabis Business Summit June 12-14. "We want to talk about the work we are doing just now in Washington D.C.; we have been doing a significant amount of work helping to draft legislation that would fix the 280E issue," says West. "We will talk about those efforts as well as what businesses are currently doing to deal with the issue of 280E." For readers interested in getting tickets, seeing the agenda and learning more about NCIA's lobbying efforts, click here.