Ross Kirsh launched Dymapak in New York City in 2010. Born into a family with a storied history in manufacturing, he founded the company after working for several years in Hong Kong where his interests, skills and passions for product development took shape.
Filling a niche for smell-proof bags in smoke shops, the business grew as he immersed himself in cannabis markets around the country. After designing and inventing a patented, first of its kind child-resistant pouch for Colorado's first adult use sale in 2014, the business has continued to achieve global scale and today is recognized as the worldwide leader in cannabis packaging.
While the cannabis industry has long drawn the ire of environmentalists because of its energy problem when it comes to cultivation, the packaging side of the business faces very similar issues; the cannabis industry also has a plastic problem. In most states where cannabis is legal, state regulations require producers and dispensaries to package all cannabis products in opaque, child-resistant packaging, with several states requiring dispensaries to place entire orders inside large, child-resistant exit bags prior to customers leaving with their purchase.
Dymapak, led by Kirsh, is working on initiatives to help address environmental sustainability in cannabis packaging and turn interest into action industry wide. Ross will offer insights and the business's action plan at the upcoming Cannabis Packaging Virtual Conference December 1. And ahead of that chat, we caught up with him to learn more.
Aaron G. Biros: Tell me a bit about yourself and how Dymapak came to be. What brought you to the cannabis space and where you are today?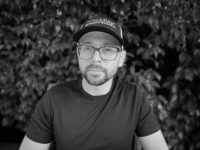 Ross Kirsh: My family has deep roots in manufacturing. Back in the mid 1970s, my uncle and his brothers all launched separate manufacturing businesses after one of the brothers moved to Hong Kong to open a handbag and luggage factory. The 70s happened to be a unique time to work abroad in Hong Kong given few US companies were operating there when China first announced its open-door policy around 1979. And as you can expect, he became a sourcing agent for many large companies in the US who needed trustworthy boots on the ground.
I went to college, pursued IT and in the back of my mind always knew product development and the manufacturing process was too interesting not to follow. I already knew Hong Kong was ripe for learning entrepreneurship so I went abroad to learn more, and fell in love with the culture, the opportunity and the people.  Immediately after graduation, I moved to Hong Kong. I began working with my family, who taught me the trade – end to end. I helped develop several product lines and lived next to one of our factories in southern China to immerse myself.
After 3.5 years abroad, I began running sales operations back in the US. Fast forward a year back in the states, I had unique customers that owned tobacco and smoke shops telling me that cannabis packaging existed in the market, but not really what everyone was looking for. In truth, the business was born the minute a customer said, "Can you make me a retail ready smell-proof bag?" I figured I could, and the rest – as they say – is history.


What began and was established in 2010 truly took shape at an accelerated pace in 2013, when my relationship with one of the first dispensary owner/operators in Denver – Ean Seeb of Denver Relief – came with a golden opportunity; Invent a child resistant package for cannabis, one did not exist but it was mandated under Colorado's first-ever recreational cannabis regulations. I spent 7 out of the next 8 weeks in China developing a solution and am proud to say our bag was used in the first recreational sale when Colorado went legal in January 2014. From there, the business grew rapidly, and organically throughout the industry.
Biros: Environmental sustainability is a big issue for cannabis. Not just on the energy intensive side, but particularly when it comes to packaging and its plastic problem. How is your company approaching this issue and are you working on any initiatives to eliminate or reduce plastic waste?
Kirsh: We recognize firsthand the issues that plastic presents. While the material is full of advantages, the disadvantages are both imminent and critical to understand.
What many don't realize is, for most cannabis packaging that's recyclable to actually BE recycled, the customer must first find a drop off location, either at a dispensary or elsewhere that accepts the material. The process relies exclusively on the consumer to take action because the products cannot be recycled curbside. And unfortunately, the stats show that very few consumers take the time to bring the packaging back in order to recycle it.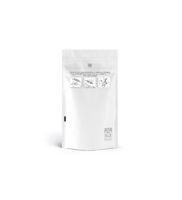 So, yes, we produce recyclable bags in our portfolio, but we really want to get to the source of the problem here – pollution. We looked in a few different areas. And we developed a different bag made with 30% post-consumer resin, meaning 30% is made from reused plastics.
Even more, we recently partnered with a socially conscious, industry leader in the space, Plastic Bank, which builds regenerative, recycling ecosystems in under-developed communities. They work to  collect plastic waste from the ocean – extracting it to ensure its opportunity to enter the recycling ecosystem. Through our partnership with Plastic Bank, we'll help prevent more than six million plastic bottles from entering the ocean this year alone. And I'm really proud of that.
Biros: Where do you see the cannabis packaging industry going in the next five years?
Kirsh: I think that's a fascinating question. Sustainability will play a huge role in the future of this market. Just like we are seeing single use plastic bags being phased out across the country, we'll see that happen to other areas too as part of this larger trend.
I predict more on-time and on-demand needs in the future; the ability to see traceability in real time, similar to the pharmaceutical industry. People will expect batch numbers and lot numbers, with data, in real time. It'll become central to the business.
Gaining and cultivating trust will be another big hurdle for companies in this sector soon. With federal legalization comes a greater sense of professionalism and more sophistication for the market.
Yet, the continued pressure on environmental sustainability will be the biggest change in the next five years. When you look at sustainability in the packaging industry, paying attention to the format or choice of material should be top of mind. For example, if you're shipping a glass jar, the amount of space that takes up in a shipping container has a huge impact on the environment, what's called a hidden impact. One shipping container can hold millions of bags, but you need eight shipping containers for glass jars to get the same amount of storing capacity. That's about efficiency, which is a bit more hidden, and I hope that consumers will become more and more knowledgeable about what companies are doing to stay environmentally sustainable.
Biros: Ross, thank you very much for your time today.
Kirsh: My pleasure, Aaron.