As the cannabis industry grows so does the crucial need for child-resistant (CR) packaging solutions. There's a long list of federal regulations that are required for any cannabis product to ensure that the package is both difficult for children to open, yet easily accessible for adults. This formula can often be difficult; add design into the mix and your packaging solution just got extremely complex.
However, brand image and appeal does not need to be sacrificed over packaging requirements. With the use of print effects, interactive elements, and captivating colors and designs, companies can create the ideal paperboard packaging for cannabis products while staying within federal regulations.
Let's start with the packaging requirements first.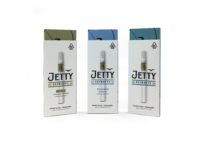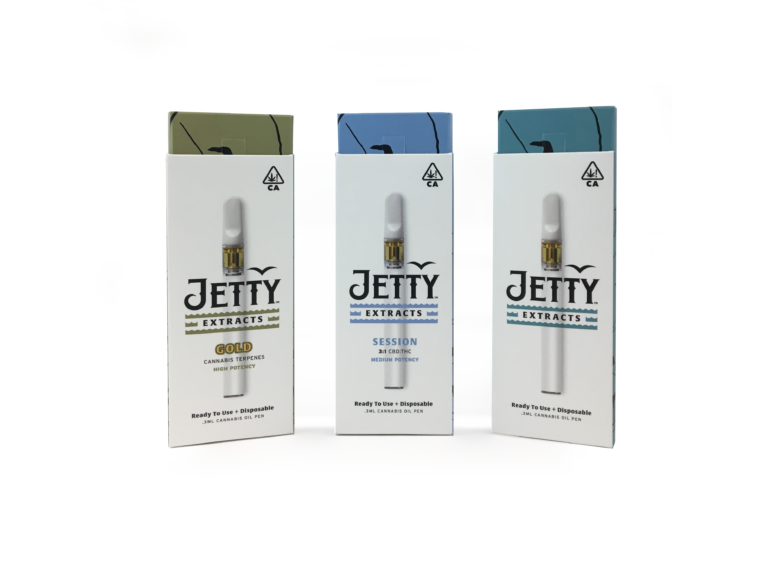 CR Packaging Requirements for Cannabis Products
Depending on the state you do business in, your cannabis product is subject to a variety of child-resistant regulations that will keep children safe from potentially harmful materials. These regulations create packaging that is unappealing and inaccessible to children. Key elements of CR packaging for cannabis include:
Packaging must have resealable features
Packaging must exhibit a clear and detailed information label
Packaging must have an opaque appearance
Packaging must make product unappealing and unattractive to children
CR compliance requires that packaging undergo rigorous tests. The general concept is for the packaging to be difficult for children under 5 to open, while simultaneously being easy for adults to open and close.
These regulations create an immensely safer product for children. However, these same regulations limit the creative opportunities that normal packaging can provide, making most packaging for cannabis unattractive for adults.
CR Regulations & Packaging Challenges
Although CR regulations for cannabis products are vital to keeping children safe, these regulations cause a lot of roadblocks in the creative department.
Follow these tips to create a high-quality, CR-compliant cannabis carton packaging that the market will love.One of the most significant impacts these regulations have made on cannabis companies is the difficulty to align a brand image with these regulations. Every company has a brand image with which they need to align their entire marketing plan, including packaging designs. Add in strict CR regulations, and it becomes extremely difficult to balance the two.
Another key challenge in this process is structural design limitations. Businesses use inventive and innovative structural designs to help differentiate their products in a growing and crowded market. Cannabis products experience a significant disadvantage here. Cannabis companies must incorporate an opaque appearance and resealable features while also attempting to design a packaging structure that is attractive and eye-catching to consumers.
Designing CR-Compliant Cannabis Packaging that is Appealing to Adults
Although CR requirements make it challenging for companies to inject creativity into packaging designs, innovative solutions in the market do exist. These offer the best of both worlds by meeting the necessary CR guidelines, while maximizing branding, structural elements and print effects.
Incorporate Captivating Colors
Since there are no color restrictions for CR packaging, one of the best ways for a brand to express itself is through color. Companies are free to express themselves to tell a brand story utilizing unique colors in their packaging.
Before choosing a color palette, brands should ensure that packaging designs meet overall branding requirements. Consistency across branding, marketing and other avenues, will make any brand more recognizable and memorable. Colors can also set cannabis products apart from the hundreds of other products.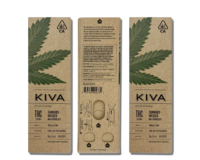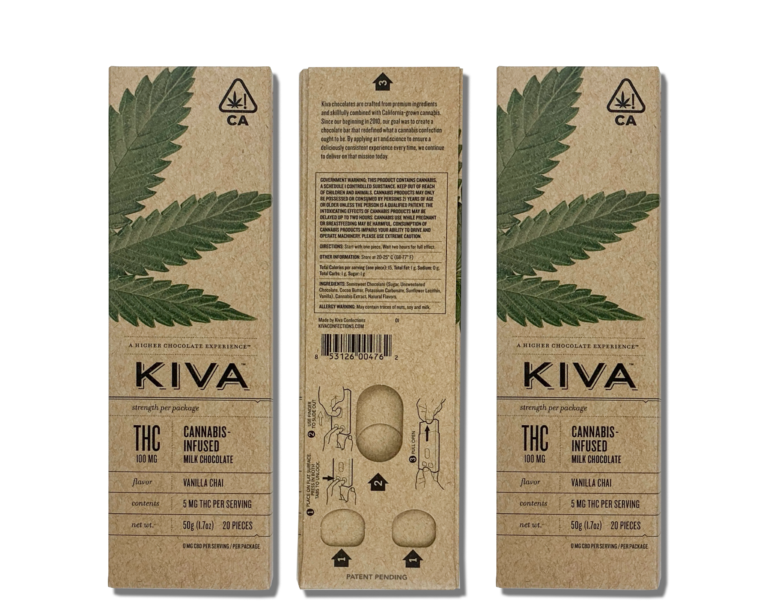 Get Creative with Structural Design
Although CR regulations seem extremely restricting structurally, there are plenty of ways to still have a structurally appealing cannabis carton packaging while still in compliance with CR regulations. Just remember that cannabis packaging must be resealable and opaque.
In order to capitalize on your structural design process, experiment with different carton structures. Generally, carton packaging is rectangular or square but there's ample opportunity for a variety of forms. Experimenting with designs, whether a straight carton or cartons with built-in trays, is an important step in finding the best packaging design that protects, promotes and differentiates the product it holds.
Never Overlook Print Effects & Finishes
Print effects and finishes are often an afterthought for cannabis carton packaging. Print effects and specialty finishes can make all the difference when looking for ways to set any cannabis product apart. The perfect finishing can take an average cannabis carton to the next level. Popular print effects include:
Embossing

Just because you have to stay aligned with CR regulations doesn't mean that packaging should be plain and unattractive. 
Embossing is the art of incorporating a raised image, design, or pretty much any textural component in a packaging's design. The process of embossing allows for artwork and specific elements to stand out against the background of the paperboard material.
Debossing
Debossing, as its name implies, is the opposite of embossing. Instead of creating a raised pattern, debossing creates a pressed imprint. It's a great way to create a tactile experience and bring something extra to a packaging design while staying compliant with CR regulations.
Embossing and debossing can be used in conjunction with a variety of foil effects and other print finishing processes.
Making Interactive Experiences
The packaging is only as memorable as the process of opening it. Making packaging memorable requires focusing on creating an experience. Elements such as reveal flaps, tear-aways, doors and more are unique ways to add interactivity to a package design. This is great for increasing engagement and brand loyalty within your target market. Who says adults can't have fun too?
Just because you have to stay aligned with CR regulations doesn't mean that packaging should be plain and unattractive. Follow these tips to create a high-quality, CR-compliant cannabis carton packaging that the market will love.