On November 1st, the Bureau of Cannabis Control (BCC) sent notices to 394 businesses in California that their licenses will be suspended until they comply with certain traceability system requirements. This story was first reported by John Schroyer at Marijuana Business Daily.
On Wednesday, November 6th, the number of licenses suspended dropped to a total of 385, including 63 retailers, 61 delivery services, 47 microbusinesses, 185 distributors and 29 transportation licenses. That's almost 5% of all the cannabis business licenses in California.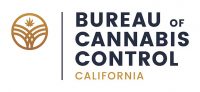 According to Alex Traverso, spokesman for the BCC, licensees were given plenty of opportunities to fix their errors. Businesses were given notice that they needed to enroll in Metrc within five days following their provisional licensing. The BCC gave those businesses a reminder roughly three months ago and sent an additional warning in late October regarding the deadline.
It's a relatively easy fix for those trying to get back in compliance. The rationale behind suspending the licenses is that those businesses need to undergo a mandatory traceability system training so they know how to use Metrc and get credentialed. Enroll in the Metrc system, get credentialed and your license should be restored.
"It's relatively simple to get your license out of suspension," Traverso told KPBS News. "These are growing pains. I think we knew it was going to be a process and it was going to take some time, and that it was going to be an adjustment period for a lot of people who have been doing things one way for some time now."
Traverso added that about 80 businesses enrolled in the Metrc system as soon as they received the notice that their license is suspended. Those licenses should be restored to active shortly, Traverso said.