Affinity Bio Partners on Working with Zelira Therapeutics to Complete Enrolment for Diabetic Nerve Pain Drug Trial
It's an exciting time in the medical cannabis community as Zelira, a global leader in the research, development and commercialization of clinically validated cannabinoid medicines, and Affinity Bio Partners, a leading, global clinical research organization, have completed enrollment for a diabetic nerve pain drug trial. The Institutional Review Board (IRB)-approved head-to-head trial read out is expected in Q1 of 2023. Two years in the making, the study's clinical management, clinical trial site monitoring, subject recruitment, regulatory submissions and review and query of data have brought us to a pivotal point that could pave the way for how future clinical studies are conducted in the medical cannabis community. As someone who comes from traditional pharma and biotechnology industries, heading up a clinical study in the medical cannabis realm has been a significantly different, eye-opening and informative experience that reinforces the dire need for mainstream, medical cannabis education.
Difficulties of Enrolling Subjects in a Cannabinoid-Based Clinical Study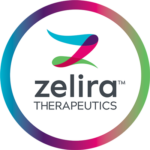 There are a number of reasons that enrolling a cannabinoid study is very challenging. One of the biggest challenges to overcome is creating educational clinical study material that will be approved by the Institutional Review Board while educating potential subjects who are interested in enrolling. In other words, one must fully understand the regulatory landscape that they're operating in, and we all know cannabis is a tricky one, while still educating potential subjects.
When screening subjects, it is important to be able to thoroughly share facts regarding cannabinoids, terpenes and other ingredients utilized in the study material. Also, sharing information on the endocannabinoid system is important, and a must for subjects to understand. In addition, it is integral to share and contrast between the traditional pharmaceutical products versus the cannabinoid study drug. Meaning, most subjects understand and are familiar with pills and other treatments approved in the traditional FDA regulated pharmaceutical space. Therefore, you must ensure that you create a bridge between a study's educational materials and the lack of mainstream education about cannabinoid-based therapies.
The Impact This Will Have on Future Cannabinoid-Based Clinical Studies

There is a lot of hope that by working on a study of this magnitude, that we will pave the way for many more companies to bravely enter the clinical trial space as it pertains to medical cannabis. Everything that is being performed in this Zelira clinical study is in accordance with all applicable laws and regulations. The team is utilizing an electronic patient reported outcomes and electronic data capture system to receive data directly from the clinical trial sites as they are seeing the patients. As more patients, groups, communities and organizations learn about this, we hope that other large players in the cannabis industry invest their money wisely and perform clinical studies on their formulated products. Companies are unable to make claims of product safety and efficacy legally without these clinical studies. As we approach 2023, it is time for us as an industry to begin forecasting future clinical studies that will help power the therapeutic benefits this plant has to offer in responsible, controlled settings.