As of March 2, right before the UN punted on reclassification of cannabis at the international level for another nine months, the UK government eased import restrictions for people in search of the drug.
Specifically, licensed wholesalers will now be able to import larger quantities of cannabis-based products and hold supplies for future use by patients with prescriptions.
Previous restrictions meant that patients had to wait for weeks or months to obtain the still highly expensive drugs (an import license from Canada can take 8 weeks).
Essentially, while welcome, this also means that every single potential cannabis patient who does not suffer from epilepsy or MS must import, via private means, a drug that is still unbelievably expensive. Those with the means are subjected to high prices and bureaucratic complications (like a regular thirty-day review of the prescription).
Cynical Cannabis Moves
While those who can afford to pay approximately $1,000 a month now have options, this is not exactly cannabis reform that is inclusive. Indeed, the entire conversation appears to be about making sure that private companies make profits rather than scientific advancement.
While the government is planning to engage with patients and to participate in trials to figure out how the NHS can utilize the drug, this is little help for sick patients now. Particularly in the middle of a global pandemic and almost as surely, global recession.
Soundbites by government ministers are also putting a cheery face on a situation that is dire, not just because of access but because of cost.
Per British Health and Social Care Secretary Matt Hancock, "We still have a long way to go. We need more research into the quality and safety of these medicines, and to do all we can to cut down the costs and remove barriers so that, when appropriate, patients can access it, including on the NHS."
How long that might be, however, is anyone's guess. This discussion has now stuttered on for the last several years domestically.
Why all the Delay?
As recent events, including not only Brexit and cannabis reform, but indeed the now global pandemic have proven, healthcare systems globally are not up to the kinds of threats now thrown in their direction. Designed mostly after WWII, with a far different tax and economic base to support them, as well as far different demographics, most are also clearly not up to the rigors of the 21st century.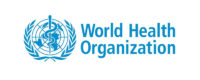 It is not just the supply chains for cannabis or even pharmaceuticals that are in the mix of course. Food security in the UK is now also, according to one international expert, Tim Lang, World Health Organization advisor, "in serious trouble."
The Covid-19 pandemic, in other words, caught the world with its pants down, despite numerous warnings and even models predicting almost exactly this situation as recently as last year. Just like the AIDS crisis. This time, however, there are options available.
The question is, will governments and international organizations rise to the challenge to meet them?
A New World Drug Order
The British, while behind the Germans, are unfortunately, delaying a decision which has been already extended for too long. Relaxing drug import rules are one thing. But recommendations about the uses of the drug are still very narrow in the UK (even more stringent than in Germany).
Beyond that, overall food and drug security (supply chain) issues are in the room and for drugs far from cannabis. As many have begun to point out, cannabis is now prescribed for patients (and in many countries) and these patients are the most vulnerable to a virus like Covid-19. They are vulnerable not just because their immune systems are weak, but frequently because they are also economically exposed.
As the world battles another retrovirus pandemic, perhaps it is time that the lessons of the past be learned by those with the power to make decisions that will ultimately affect billions of people globally.