As employers in the cannabis industry adapt to making their businesses run and thrive in the age of COVID-19, federal, state and local jurisdictions have issued new laws and regulations providing rules and guidance on returning employees to work. Employers in the industry should be aware of, and prepare for, these rules moving forward.
Federal guidance regarding COVID testing and employees' return to the workplace:
Since March, the Equal Employment Opportunity Commission (EEOC) has issued guidance and frequently asked questions (FAQ) concerning employment-related COVID-19 topics. In its September update, the EEOC answered practical questions relating to COVID testing, questions to employees regarding COVID, and employee medical information.
Employee testing
The EEOC has already stated that employers may administer COVID-19 tests before initially permitting employees to enter the workplace. In its September FAQs, the EEOC confirms that employers may conduct periodic tests to ensure that employees are COVID free and do not pose a threat to coworkers and customers. The EEOC also clarified that employers administering regular COVID-19 tests is consistent with current Centers for Disease Control and Prevention (CDC) guidance and that following recommendations by the CDC or other public health authorities such as the Food and Drug Administration (FDA) regarding employee testing and screening is appropriate. The EEOC acknowledges that the CDC and FDA may revise their recommendations based on new information, and reminds employers to keep apprised of these updates.
COVID questions for employees
The EEOC also confirmed that employers may ask employees returning to the workplace if they have been tested for COVID-19, which, presumably, permits employers to ask if the employee's test was positive or negative. Please note that an employer's right to ask employees about COVID testing is based on the potential threat that infected employees could pose to others if they physically return to work. As a result, the EEOC clarified that asking employees who exclusively work remotely and/or do not physically interact with other employees or customers about potential COVID-19 status would not be appropriate. The EEOC also stated that an employer may not directly ask whether an employee's family members have COVID-19 or symptoms associated with COVID-19. This is because the Genetic Information Nondiscrimination Act (GINA) generally prohibits employers from asking employees medical questions about family members. However, the EEOC clarified employers may ask employees if they have had contact with anyone diagnosed with COVID-19 or who may have symptoms associated with the disease.
Sharing information about employees with COVID
The Americans with Disabilities Act (ADA) requires employers to confidentially maintain information regarding employees' medical condition. The EEOC's updated FAQS clarify that managers who learn that an employee has COVID may report this information to appropriate individuals within their organization in order to comply with public health guidance, such as relaying this information to government contact tracing programs. Employers should consider directing managers on how, and to whom, to make such reports, and specifically instruct employees who have a need to know about the COVID status of their coworkers to maintain the confidentiality of that information. The EEOC also clarified that workers may report to managers about the COVID status of a coworker in the same workplace.
California state guidance on employees returning to work
The state of California also recently released a "COVID-19 Employer Playbook" which provides guidance on employees to return to work. That playbook states that employees with COVID related symptoms may return to work 24 hours after their last fever, without the use of fever-reducing medications, if there had been an improvement in symptoms and at least 10 days had passed since symptoms first appeared. This was also indicated in the California Department of Public Health (CDPH) Order, issued in June, about responding to COVID-19 in the Workplace.
More recently, on August 24th, the CDPH released similar guidance which reiterates when employees who have tested positive for COVID could return to the workplace when: (1) at least 10 days have passed since symptoms first appeared; (2) at least 24 hours have passed with no fever (without the use of fever-reducing medications), and (3) their other symptoms have improved. Conversely, individuals who test positive for COVID and who never develop symptoms may return to work or school 10 days after the date of their first positive test.
Employers should also check local public health orders for their county when determining how and when to return an employee who has recovered from COVID-19. It is important to also confer with your employment counsel when implementing new policies and procedures related to COVID-19, particularly given that the guidance issued by government authorities continues to evolve at a rapid pace.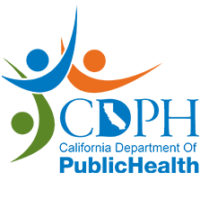 Return to work laws on the horizon
Finally, a number of local governments in California such as the City of San Francisco, Oakland and Los Angeles have enacted return-to-work ordinances generally requiring employers to offer available positions to former employees who have been separated from employment due to coronavirus related business slowdowns or government-issued shutdown orders. The California legislature is also in the process of enacting a potential law that would similarly require employers in the state to offer vacant job positions to former employees whose employment ended due to COVID.
While the San Francisco ordinance only addresses positions in San Francisco and the Oakland and Los Angeles ordinances primarily address large employers in the hospitality and restaurant industries, cannabis industry employers should strongly consider offering vacant job positions to former employees whose employment ended due to COVID in order to comply with these ordinances and other potentially applicable future laws and in an effort to avoid potential legal claims from former employees.
Employers are strongly advised to consult with counsel to make sure they are following the requirements of these new laws and regulations.