The supply chain for consumer cannabis products is complex, involving cultivation, extraction, manufacturing and packaging. While global best practices exist for Good Agricultural Practices (GAPs) and Good Manufacturing Practices (GMPs), the certifications are not tailored to the cannabis industry.
CSQ has developed tailored standards for the cannabis industry to assist cannabis companies in improving their quality. As a division of ASI, a woman-owned business that's provided safety solutions to the food industry since the 1940s, the CSQ standards were built in 2020 to meet ISO requirements, GFSI requirements and regulatory cannabis requirements from seed-to-sale. CSQ is the first cannabis certification program to meet the GFSI Benchmarking Requirements with plans to be benchmarked in 2022.
We interviewed Tyler Williams, CTO and founder of CSQ. Tyler founded CSQ after working at ASI – a family-owned food safety company in St. Louis.
Aaron Green: Nice to meet you, Tyler. How did you get involved in the cannabis industry?
Tyler Williams: It's kind of a long story, but it's a good story. My mom worked for ASI for 15+ years. That company has been around since the 1940s and is one of the oldest food safety companies in the world. The owners were ready to sell about five or six years ago, and my mom ended up using a small business loan to purchase the company. That's how I got started in a food safety and dietary supplement space.
About three to four years ago, we started getting inquiries from cannabis companies asking about GMP audits and certification and different things. We started doing certifications to our GMP food processing standard or dietary supplements depending on what they wanted but realized that there were a lot of things that weren't applicable to cannabis companies or there were extra things needed for cannabis companies. That's how I started working with cannabis companies to start developing the CSQ certification program and it has just kind of grown over the years.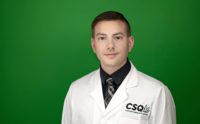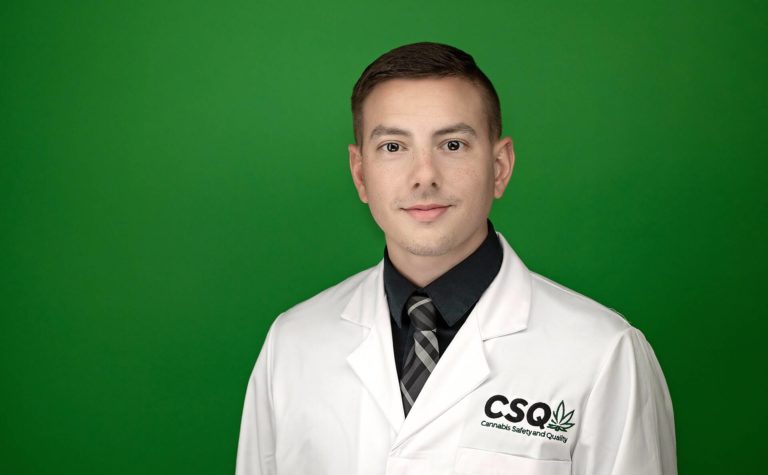 We currently have four standards at the CSQ level. CSQ plans on being benchmarked to GFSI which stands for Global Food Safety Initiative. We plan on going through that process to get the benchmark next year. There are four standards underneath CSQ: one for growing and cultivation; one for extraction; one for food and beverage edibles; and then cannabis dietary supplements. We're looking to add standards for cosmetics, cannabis contact packaging materials, retail and consumption lounges.
Last year, when we were doing our pilot audits, we realized that the CSQ standard was great for medium to big sizedMSOs because they're already doing these best practices. It's easier for them to, you know, implement a few things, and then get certified, whereas for the smaller guys who might be coming from the illicit market, it's a lot harder – it's a lot bigger jump from them to go from zero to 100. Last month, we released our unaccredited cGMP, cGMP+, cGAP and cGAP+ standards. The difference between the regular and the plus is that the plus has HACCP (Hazard Analysis Critical Control Point) and then it also includes a recall module where the site must do a mock recall while the auditor is on-site.
CSQ doesn't perform the audits. We license the use of our standard to accredited certification bodies and then they must get accredited to be able to certify companies under the CSQ name.
Green: Can you tell me a bit about the genesis of CSQ and the structure of the organization?
Williams: We're a for-profit company. We thought about going the non-profit route but it's a lot more intricate and a lot more people involved when you go that route. Our parent company is ASI, and we are under the ASI global standards division which is responsible for developing standards. So, CSQ is one of those standards under that brand and that's kind of the foundation of it. We have two licensed certification bodies right now. ASI has a certification body, and they are one of our licensed CBs and then WQS, who's based out of North Carolina and has a big presence in South America which is great because we're starting to get inquiries from companies in South America as well.
Green: How do you go about building industry awareness and acceptance of the standard?
Williams: Building awareness really started with going out to the medium- to large-sized companies and saying, "Will you open your doors and let us come and basically do all these audits for free at your facility just so we can kind of get a baseline across the industry?" So, that started the conversation with industry. The MSOs in the medium- to large-sized companies, are more ready to go through the certification process because they know that federal legalization is around the corner. They know these things are going to have to be in place already so they're just doing it as preparation. There isn't much demand for retailers right now like there is in the food and or dietary supplement space. So that's where the demand is really coming from – wanting to self-regulate in preparation for federal legalization.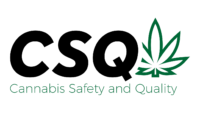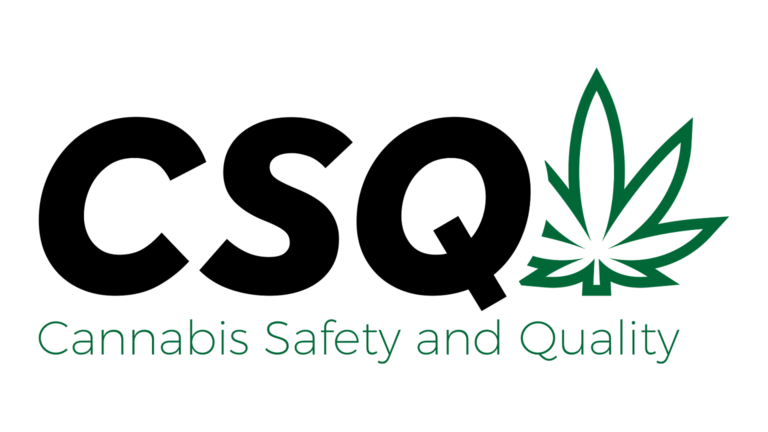 Most of our outreach is education-based. We speak at a lot of conferences. We host a lot of webinars and free events and things like that, just to get the word out about CSQ. A lot of people know what GMPs are, or know that they should be following GMPs, but they don't necessarily know how to get from point A to point B. Our job is to educate them that it's not as hard as they think it is and it's not as expensive as they think it is. The cost of an audit is relatively inexpensive. What I always tell people is the sooner you start preparing, the cheaper the whole process is. What happens a lot of times is a facility will not build out their facility to GMP specifications, and then they want to get GMP certified so they must move the hand washing station from the back of their facility to the front where the employee entrance is or things like that. The sooner these companies start thinking about it, the better and that's basically what we're trying to do is just educate the industry about that kind of preparation.
Green: cGMP and cGAP are perhaps more broadly accepted outside of the cannabis industry. Do cGMP and cGAP fall under the CSQ certification?
Williams: There are four ingredients that make up the CSQ standard. There are industry best practices, which are specific to just the cannabis industry. There are good manufacturing practices, or good agricultural practices, that are just accepted globally. Then we look at the Codex Alimentarius, which is the global food code. Every country mustwrite their federal rules on food based off this standard. We use the Codex when we're talking about edibles and things like that. And then the last aspect of CSQ is the GFSI benchmarking requirements. So that's kind of the basis of our program, making sure that the auditors have certain amount of audit hours, and we have training and processes in place for that. That's where the GFSI benchmarks are coming out. So, all those four things kind of really create the CSQ standard.
Green: There are clear internal benefits to a company for holding to a quality standard. What are the downstream benefits to the companies that have CSQ? How do the end-users know about it?
Williams: I come from the food industry and if you go to the grocery store, you just assume that everything's safe.Consumers don't even think about the certifications that those companies must get to even be able to sell their product in retail stores. They don't necessarily put those certifications on the packaging material, because as a consumer "SQF" means nothing to most consumers, right? It would only mean something if you're in the industry.We're trying to be different with CSQ and get more consumers aware of it. One of the things that we have is a database of certified facilities. Consumers will be able to say, "Okay, maybe I'm interested in this new brand. Are they certified to this program or not?" and be able to see that. We're also trying to get companies to put the CSQ logo once they're certified on their marketing materials.
Now, one thing that we cannot do yet is put the logo on the finished product packaging, because we don't have a testing addendum, but we're working on that. There's not a lot of demand for it right now and it's more expensive audit costs, where you're talking about lab tests, and things like that. So, it's something that we're working on, but we haven't fully developed yet.
Green: Next question is around d-8 THC and federal regulations. What's your position on d-8 and how are you thinking about d-8 trends in the future?
Williams: d-8 THC itself as a product, I think it's fine. I think if it's made safely, we know all the components I think it's fine from that aspect. The problem that we have right now is it's not regulated. That's where I think we need to have these states that have legalized THC or hemp to then implement rules and regulations and bring d-8 THC into those rules and regulations. And so maybe then it's only those licensed facilities that are inspected by the state that are producing those products and not just some guy out of his garage. I think a lot of people right now are just wanting to ban it completely and I don't think that's the best approach. There's nothing wrong with the product itself, it's just how it's being produced right now in the gray area where no one's regulated.
Green: What in your personal life or in cannabis are you most interested in learning about?
Williams: I love what I do. I'm always looking at and reading regulations and then trying to learn something new. I've been going through organic certification training right now. At some point, CSQ will probably go down the route of having some sort of organic certification. So that's been kind of what I've been working on and learning right now. But I'm a sponge and I like to absorb new information about the industry.
Green: Thanks Tyler, that concludes the interview!
Williams: Thanks, Aaron!