Editor's Note: In Part 1 of this series, green sat down with Drew Hathaway, senior food scientist at Stillwater Brands. Click here to see Part 1.
---
Natural cannabinoid distillates and isolates are hydrophobic oils and solids, meaning that they do not mix well with water and are poorly absorbed in the human body after consumption. By formulating these ingredients using a patented delivery system technology, trademarked VESIsorb®, Geocann has overcome common obstacles associated with fat-soluble active ingredients, including poor stability, bioavailability, absorption, and solubility. In addition, Geocann has peer-reviewed, published evidence of the dramatic improvements in Cmax, AUC, and Tmax ("time to peak absorption" directly related to "fast-acting" benefits).
Geocann is a cannabis formulation company with its headquarters in Fort Collins, Colorado, and additional offices in Chicago, Illinois and Zurich, Switzerland. The company is led by an impressive leadership team of scientists, pharmacists, researchers and natural product industry leaders. Geocann's technology platform has been successfully applied to a wide range of cannabis product applications, including soft gel and hard-shell capsules, functional foods (e.g. gummies) and beverages, powder systems, tinctures, sublingual sprays and topically applied formulations. Brand partners in the U.S. utilizing Geocann's technology for hemp applications include Nestlé Health Science, Cannaray and Onnit, and brand partners for medical and adult-use cannabis applications include Curaleaf, Sunderstorm and CannaCraft, among others.
We spoke with Jesse Lopez, CEO and Founder of Geocann, about their product formulation technology in cannabis and how they work with brand partners in the U.S and internationally. Lopez started Geocann in 2018 alongside the success he's experienced at SourceOne Global Partners (founded in 2003 by Lopez), a leading formulation company in the nutraceuticals space with a reputation for pioneering innovative products that combine science-backed ingredients with patented drug delivery system technologies to address the most pressing consumer health concerns, such as heart health, cognitive function, inflammatory response, metabolic syndrome and type II diabetes, among others.
Aaron Green: Jesse, first off, how did you get involved in the cannabis industry?
Jesse Lopez: Our focus at SourceOne Global Partners has been on natural products for nearly two decades. Some of the folks involved with our natural products business decided that they would get involved in the cannabis business and they asked for my support at the Advisory Board level. I agreed to serve and figured I better learn about the cannabis industry! We realized that there was a tremendous opportunity for utilizing our drug delivery system technology to enhance the value of these cannabis-based products. Due to the regulatory environment, strategic legal counsel and new investments necessary to take an immediate leadership position in the cannabis industry we launched Geocann in 2018 with an office in a fully legal state at the time, Colorado.
Green: How do you select the natural products you work with at SourceOne?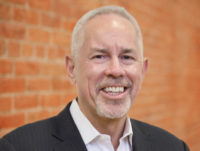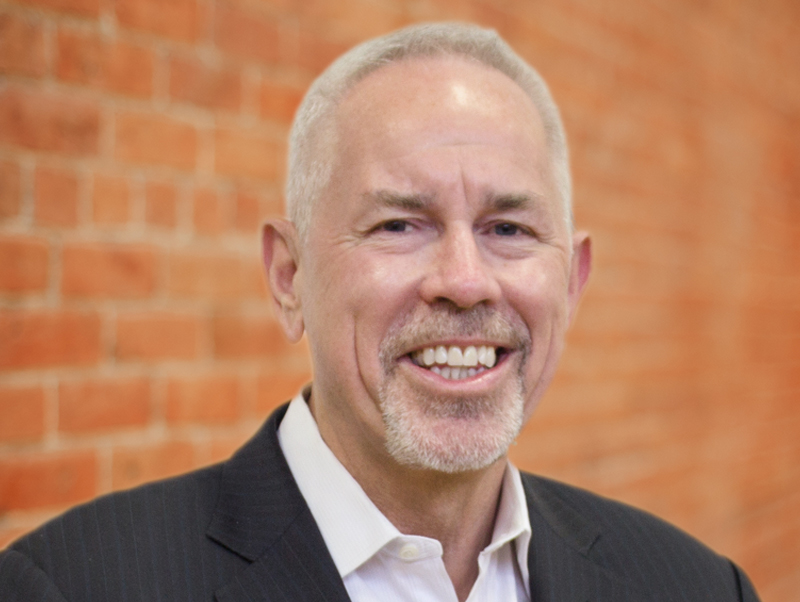 Lopez: We really focus on science-backed natural product ingredients that may require high doses to reach therapeutic blood levels. By combining these science-backed ingredients with patented technologies – which we own the global rights to – these products offer desirable differentiation for leading brands, such as dramatically improved absorption and bioavailability, patent protection and trademarked "intel inside" branding.
Green: What are some of the other natural products you have experience with?
Lopez: We work with a range of some of the most popular nutraceuticals such as coenzyme Q10 and omega-3 fish oil to the more innovative natural products like resveratrol. We also work with vitamin D, and other immunity-based ingredients that can be enhanced using our delivery system technology to deliver greater benefits to the people that are taking those products.
Green: What is the technology and how does it work?
Lopez: I think it's important to recognize our technology partner, Vesifact, in Zurich, Switzerland, who is the inventor of the VESIsorb® technology platform and serves as the scientific research, technical support, production, and product development arm of SourceOne and Geocann. We are very proud of this symbiotic relationship where our role at Geocann and SourceOne is to provide the commercial development, sales, marketing and strategic distribution infrastructure. We promote our partnership openly on our website and in our marketing materials because of their unrivaled leadership position in the global marketplace.


They have consistently been recognized as a top 10 global organization for health-related nanotechnology patent activity, ahead of many of the most well-known pharmaceutical companies in the world. It is an intellectual property portfolio that has been used to provide solutions to the most difficult product formulation challenges over the years in pharmaceuticals, medical devices, nutraceuticals, cosmetics, and now cannabis applications. Together, our focus has been on delivering novel solutions in these diverse fields of use and product applications based upon VESIsorb® formulation technology.
Each active compound identified with its own set of formulation, absorption and bioavailability challenges requires a customized solution that allows the full potential health benefits to be realized from success in the lab to commercial scale up. This is the process and we have successfully delivered unmatched solutions for close to twenty years from coenzyme Q10 to now both psychoactive and non-psychoactive cannabinoid product formulations in a wide range of product applications.
We saw the exploding interest in CBD with our nutraceutical partners and demanding consumers worldwide but chose to start Geocann to keep the markets served separate. We were confident that the VESIsorb® technology would provide much needed solutions for CBD as a wellness product, but also adult-use and medical cannabis products regarding "fast acting" and "product stability" needs.
Green: What's the problem in cannabinoid bioavailability that Geocann's technology helps to solve?
Lopez: It is well-recognized in the scientific literature that CBD, THC and other cannabinoids, in general, show limited bioavailability due to their lipophilicity, poor aqueous solubility and extensive first-pass metabolism.
Our VESIsorb® technology was designed to address the poor bioavailability of drugs and natural bioactives like cannabinoids exhibiting poor water solubility but high membrane permeability (Biopharmaceutical Classification System: Class II compounds). The VESIsorb® technology is a lipid-based formulation that self-assembles on contact with an aqueous phase into a colloidal delivery system. This colloidal solubilization improves the transport of the cannabinoids through the aqueous phase of the GI-lumen to the absorptive epithelium, dramatically improving bioavailability.
VESIsorb® is typically characterized as a SEDDS (self-emulsifying drug delivery system). What's unique about our VESIsorb® SEDDS is the long history of safe and effective use worldwide and the large number of products that, over the years, we've successfully developed. With decades of experience delivering novel formulation solutions, there is significant and valuable "know how" that we bring to each formulation challenge.  This "know how" allows us, for example, to develop cannabinoid formulations that provide lymphatic absorption pathway advantages in addition to standard gastrointestinal absorption, therefore optimizing therapeutic blood levels for maximum benefits.


Needless to say, there are various methods that attempt to address the poor cannabinoid bioavailability. Unfortunately, too often, companies make claims that they have water soluble cannabinoids but offer little evidence to validate their claims. The popular misconception is that some degree of water solubility will consistently translate to improved bioavailability. This is clearly not accurate. We know scientifically that pharmacokinetic performance is highly variable. A review paper I read recently comparing water soluble delivery system formulation types illustrated this fact. There was greater than an eight-fold difference in bioavailability amongst the various water-soluble formulations.
Green: Can you tell me some details about your global license with Vesifact?
Lopez: Our technology exclusivity is based upon given categories. So, when we say we have global exclusivity for nutraceuticals, that can be as I've already mentioned, omega-3, coenzyme Q10, or resveratrol as examples, and this business is managed by SourceOne. With regards to our global exclusivity for cannabinoids and terpenes– whether we formulate these ingredients to create a functional drink, or we're creating a gummy, or creating a softgel capsule or powder-filled hard-shell capsule, or sublingual, or topical – all of those product applications are covered by ourexclusivity for the technology and is managed by Geocann.
The beauty of our technology is that we've already achieved success with all of those product applications. That's one of the big advantages of our technology versus some other approaches trying to address the challenges of cannabinoid bioavailability.
Green: What kind of validation and clinical studies have you done so far in the cannabinoid space?
Lopez: We were the first to have stability data with creating our formulation in a soft gel capsule with CBD. We recently submitted to the European market for novel food application. We invested hundreds of thousands of dollars in proprietary safety studies that are required to achieve novel food status in Europe and FDA GRAS in the U.S. We have proprietary stability data as well as proprietary toxicology data from multiple, self-funded clinical studies. Many companies that submit for the EU novel food application are only referencing the existing scientific literature about the pharmacokinetics of cannabinoids, whereas we have our own peer-reviewed, published study. In our study, we compared our VESIsorb®-CBD formulation to the industry standard MCT Oil-CBD formulation in a crossover design where we were able to demonstrate how we could dramatically improve the bioavailability of CBD.
Green: Can you talk about the benefits of your technology with regards to bioavailability and onset time?
Lopez: When you start talking about onset time we move into a broader discussion relative to cannabinoids. We've been very successful with marijuana, especially as it relates to THC, because of the dramatic improvement in time to Tmax, and how much faster we reach Tmax than a standard THC formula. Our formulation is generally four times faster compared to standard formulations.
When it comes to area under the curve and Cmax, we show improvements of four to six times a standard THC or CBD product. Further, when we start looking at the differences between other studies that have been published, we show an even greater improvement based upon study comparisons to what other people have done, even compared to products like GW Pharmaceuticals' Sativex Oromucosal Spray.
Green: Can you address the SEDDS formulation and liver metabolism?
Lopez: We've dramatically overcome challenges with the first-pass effect. We have also formulated our products to address lymphatic absorption. So, we're coming at it from a number of different angles.
We disagree with people who talk about water solubility as an end-all be-all solution. When you look at the range of published studies, whether it's nanoparticles or liposomal systems or micro-emulsions, they all are water soluble systems, but yet the data shows there's dramatic differences in the real efficacy of those approaches, and what the actual improvement in blood levels are. Ultimately, those blood levels represent the efficacious nature of the products whether we're talking about CBD, or talking about THC.
Green: As a Colorado-based company you work with cannabis partners across the US. Can you tell me about your relationship with marijuana product formulators and brands and how you structure your licensing agreements across state boundaries?
Lopez: In a recent article about the leading fast acting gummies, the two companies they focused on were Sunderstorm with the Kanha Nano gummies and Curaleaf with their Select Fast Acting Nano gummies. Both of those companies use our VESIsorb® technology. We're very proud of our relationship and the success they're having as leaders in most dominant states with that particular product application.
Onset time has always been a challenge with gummies. And we've dramatically improved onset. Actually, we've shown statistically significant improvements for all measured pharmacokinetic parameters in a recent peer-reviewed published study.  We demonstrated much higher total absorption in maximum plasma concentration (Cmax), total exposure [area under the curve (AUC)]) and the time to reach the peak concentration (Tmax).
We say powered by VESIsorb® technology the product is faster, stronger, longer.
Green: How does the experience differ from a standard oil- or isolate-based formulation?
Lopez: The only way that I can answer that question is we've had 100% success with the companies we work with in their initial trials. When someone tells me that a group of employees are going to try the product and they're heavy users of cannabis and they are smokers, I think, "wow, you know, gummies have to be really successfully formulated for someone like that to be pleased with the high." Then they come back and say, "that's the best that I've had in four years!" and they're totally blown away. That's completely different than a peer reviewed published study, but for sure, that's the kind of feedback and anecdotal evidence that we get. I think that's why that application is growing so much faster now because we've overcome this onset issue.
Green: Do you give exclusive rights on a state-by-state basis?
Lopez: We're very selective about who we work with. Exclusivity is always part of the discussion. But at the same time, it's really more about protecting the investment in the people that we partner with and not cannibalizing a given market. So, there are some exclusive relationships in the U.S. and internationally, like Heritage Cannabis and Pathway Health Corp in Canada, but for the most part, I would say simply, we were very selective about who we do business with and open to new partnerships.
Green: What kind of support do you provide to your licensing partners?
Lopez: We provide 100% formulation and technical support. We provide the SEDDS and then they use their own legal, licensed cannabis and their own equipment. Our system requires no special equipment or investment in changes to their process. So, not only do we provide formulation expertise, but our system is really easy to use both in a lab environment as well as producing large scale commercial productions.
Green: What geographies are you in currently with the cannabinoid formulations?
Lopez: We are global in scope. We've been very fortunate to have success not only in the US and Canada, but Europe, Brazil and Australia as well. Our level of participation will vary whether we're talking about medical marijuana, adult-use or hemp extract and CBD.
Green: If somebody is interested in learning more about your product or potentially becoming a license partner, how would they how would they reach out to you to set that up?
Lopez: If they went to our website, www.geocann.com, it's pretty easy to reach us and I am grateful that so many companies are doing that.
Green: Great, thanks Jesse that concludes the interview!