According to a press release published today, Emerald Scientific awarded PerkinElmer five badges for The Emerald Test, a bi-annual Inter-Laboratory Comparison and Proficiency Test (ILC/PT) program. Awarding the badges for Perkin Elmer's instruments and testing methods affirms their ability to accurately detect pesticides, heavy metals, residual solvents, terpenes and potency in cannabis.
According to Greg Sears, vice president and general manager of Food, Chromatography & Mass Spectrometry, Discovery & Analytical Solutions at PerkinElmer, they are the only instrument manufacturer to receive all five accolades. "To date, PerkinElmer is the only solutions provider to successfully complete these five Emerald Scientific proficiency tests," says Sears. "The badges underscore our instruments' ability to help cannabis labs meet the highest standards available in the industry and effectively address their biggest pain point: Navigating diverse regulations without compromising turnaround time."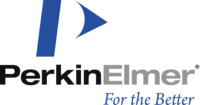 The instruments used were PerkinElmer's QSight 220 and 420 Triple Quad systems, which are originally designed for accurate and fast detection/identification of "pesticides, mycotoxins and emerging contaminants in complex food, cannabis and environmental samples," reads the press release. They also used their ICP-MS, GC/MS and HPLC systems for the badges.
PerkinElmer says they developed a single LC/MS/MS method using their QSight Triple Quad systems, which helps labs test for pesticides and mycotoxins under strict regulations in states like California and Oregon. They performed studies that also confirm their instruments can help meet Canada's testing requirements, which set action limits nearly 10 times lower than California, according to the press release.