Having a well-built grow room with adequate lighting, the ability to properly control the environment, proper nutrient feedings, a good pest management plan, well trained employees and an experienced cultivation manager are very important to the overall output of cannabis plants. However, even if you have all those measures in place, there's no guarantee of success. One factor that is often overlooked is how many harvests you can get per year, as clearly the more harvests you can get in a given time period, the more likely your chances of success are in this competitive industry. This is why having a good cultivation plan in place, with proper foresight and planning, is so essential to success.
Increasing yield or production output in a cannabis cultivation facility can often be as simple as having the right cultivation plan in place to ensure that you are harvesting the maximum number of times per year. All it requires is a well thought out plan, and best of all, that does not cost any money if you have someone with enough cultivation experience assisting you and will earn back more than the cost of paying a consultant to get such a plan in place.
In this article I will explain why changing nutrients, grow media or even a cultivation manager may not necessarily increase yield, quality or your chance of success. What you should be focusing on is your cultivation plan and the scheduling of your cultivation cycles.
Why changing nutrient companies may not necessarily increase your yield
For the most part, nutrient companies use the same ingredients in their product lines and often buy them from the same source, but they combine them in different forms and ratios to create their "unique" product. You can go to a grow store, pick five different nutrient products, read the labels and compare the different nutrients in each one. You will find for the most part that they are very similar. Generally speaking, you could pick any one of those five nutrient companies and have great results. Mixing nutrients into a nutrient tank needs to be done precisely and if your employees are not doing it properly this can lead to plant health issues. In larger cultivation facilities, often nutrient dosers are used to inject fertilizer into the irrigation lines without having to mix nutrients. However, if the dosers are not set to the proper ratios, this can also lead to plant health issues.
There are a few companies that I really like that have a different approach to plant nutrition, which saves time and can prevent human error associated with mixing and applying liquid nutrients. Soilscape solutions, Organics Alive and Beanstock Agriculture all have nutrient lines that are intended to be used with soil or soilless media that can be amended into the soil which provide a slow steady release of nutrients that the plants can uptake as needed. This avoids the risk of human error in repeatedly applying liquid nutrients to the plants.
Why changing grow medium and nutrients will not necessarily improve your yield but may increase yourquality
Whether it is rock wool, coco fiber, a soilless mix or living soil, everything has a limit. Giving your plants the proper amount of water and the frequency at which you water, along with having sufficient room for the roots to grow are key factors to ensuring plant health. If your plants aren't getting watered properly, no matter what media you are growing in, you will be having problems. Changing things like grow media won't result in instant success, as there will always be a learning curve when making changes to your cultivation. If you cannot adapt quickly enough, you can quickly create major problems.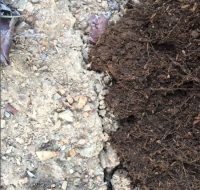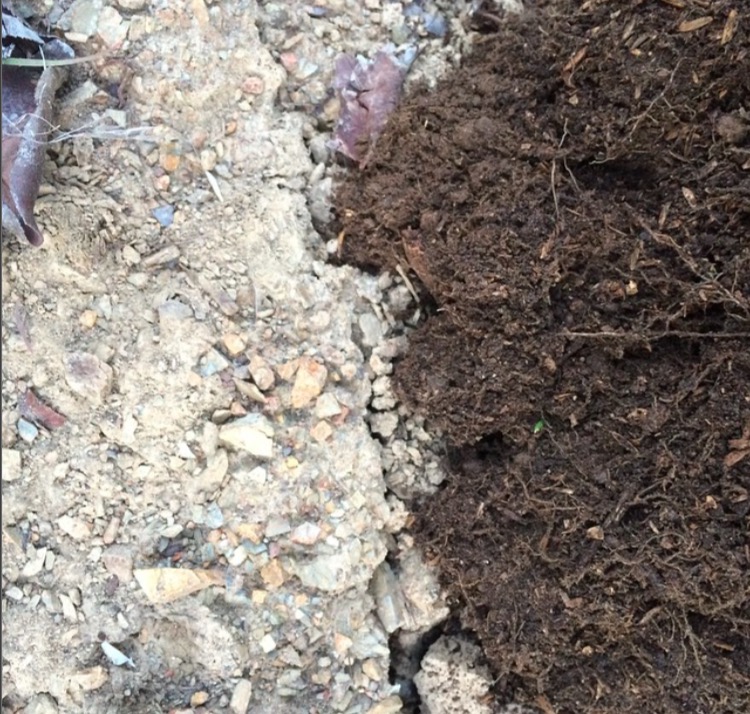 You would be better off to master the grow media you are currently working; you will have more chance of success making slight alterations to your current media than you will if you switch your grow media altogether. There are so many different nutrient lines, soil companies, coco coir companies and the truth is any of them can lead to success.
Changing grow media and nutrients do play a large role in quality though. With cannabis being legalized in many states, the overall quality of cultivation inputs have increased, especially nutrients. However, in general, with some exceptions, the quality of cannabis has not necessarily increased along with the increase in quality of nutrients. One exception: I would argue that switching from salt nutrients and rock wool, to organic living soil will result in an improvement to the flavor, quality and terpenes of the cannabis.
A lot of people use rock wool with salts because it's easier to scale up than if you are growing in soil, but some quality is also sacrificed. Soil is heavy and messy and most people throw their soil away which takes a lot of money and labor to do. Reusing your soil is one of the best ways to save time, money and increase quality. I had a friend that grew the same variety, same lights, same ventilation but grew hydroponically with salt-based nutrients and he would always say the cannabis I grew, organically, tasted better. The same was true when we grew the same variety outdoors. He used salt-based fertilizer, I used amended soil with water. There wasn't really a comparison in flavor and the yield was not compromised either! This was his opinion not mine.
I think the vast majority of consumers have not seen the type of quality that someone in Northern California who has been smoking and growing for 20 plus years has seen. Quality is relative to what you have been able to acquire. Most people especially nowadays will never see the quality that used to be common when we didn't treat the sacred herb like a commodity. When you do it for the love of the plant it shows. Remember, quality is relative to your experience and if salty weed is all you know, you are probably missing out.
Why changing your Cultivation manager may not necessarily increase your yield
Every cultivation facility should have an experienced cultivation manager who is knowledgeable in the areas of nutrient requirements, pest management, environmental requirements, managing employees and overall facilities operations. If a grow room cannot sustain the proper environmental set points, blaming the problems and issues that arise on the cultivation manager is not fair. It is a common problem in the cannabis industry – the owners of a company are not seeing the results that they want and think that by replacing the cultivation manager it will solve all their problems. In reality, often the problem results from upper management or owners of the company not providing the cultivation manager the tools necessary to perform their job at the highest level. Another common problem is when owners fire the cultivation manager and replace them with lower-level employees to manage the facility. The problem with this is those employees do not have enough experience nor the attention to detail to successfully run a cultivation facility. The result is that yield and quality suffer tremendously.
You should be harvesting every 60-70 days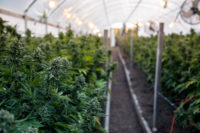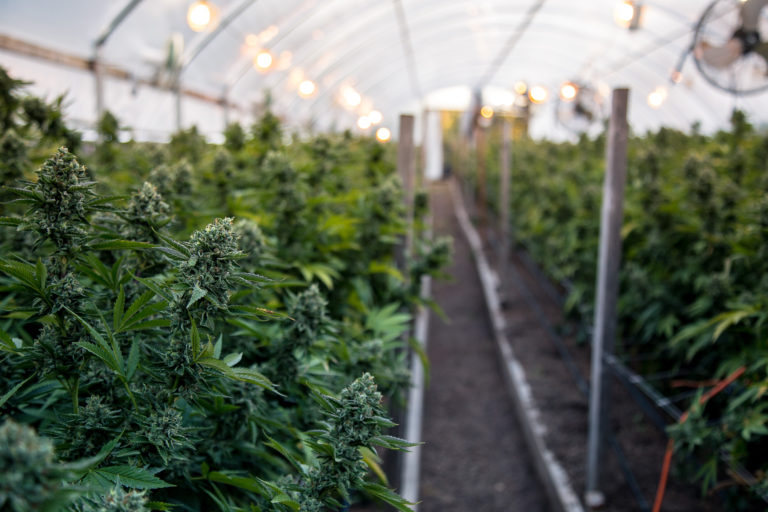 The reality is there is no one specific thing you can try or buy that will result in success. It is everything combined, the HVAC system, lights, genetics being grown, water quality, air quality, root zone temperature, ability to control environment, having a clean facility, disease free plants, knowledgeable cultivation manager etc. that are required to operate a successful cultivation.
But all of that is less important to yield than a good cultivation plan. Cultivation methods directly tie into the overall production of a facility. But, regardless of whether you're growing in soil, hydroponics, using LED or HPS, have low or high plant counts, if you don't have the ability to harvest a grow room, clean and replant within a very short amount of time (ideally one or two days) then you're going to be losing out on profit.
If you're cultivating strains that finish flowering in under 60 days you should be getting six harvests per year. If you are cultivating strains that finish flowering in 60 to 70 days you should be getting five harvests per year. To do this, you will need to have the appropriate amount of plants that are ready to be flowered to refill your grow room or greenhouse ready to flower. With a little bit of planning and foresight you will be able to do this, and you will be on your way to producing your highest yield potential.
If you are struggling to have enough plants that are ready to flower once you are done harvesting and cleaning your grow room, having trouble planning your cultivation schedule to maximize production, or struggling to maintain a mother and clone room to supply your own plants or planning for the appropriate amount of labor, contact Floresco Consulting and talk with one of our cultivation advisors to get you back on track. We can guide you to ensure you are harvesting, cleaning and replanting every 60 days. Contact us today to get your facility producing at its maximum potential.