According to a press release sent out last week, Complex Biotech Discovery Ventures (CBDV) has expanded their testing capabilities considerably with the new addition of a vapor/smoke analyzer. CBDV is a licensed cannabis and psilocybin research laboratory embedded in the University of British Columbia, led by CEO Dr. Markus Roggen.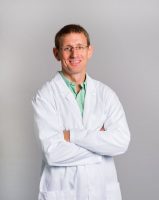 The ability to analyze vapor and smoke is a relatively novel concept for the cannabis space, but has been utilized by the tobacco industry for years now. In the early days of adult-use cannabis legalization in the United States, stringent testing regulations for contaminants like pesticides were adopted out of a fear for what would happen when consumers ingest toxic levels of contaminants.
One of the common refrains iterated throughout the industry over the past ten years was that there just wasn't enough research on how different contaminants affect patients and consumers when burned and inhaled. We still don't know too much about what happens when someone smokes a dangerous pesticide, such as myclobutanil. Beyond just contaminants, the new technology allows for companies to measure precise levels of cannabinoids in vapor and smoke, getting a more accurate reading on what cannabinoids are actually making it to the end user.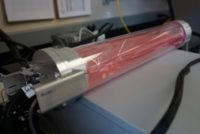 This new development coming from our neighbor to the north could lead to a breakthrough in the cannabis lab testing and research space. CBDV claims they can now analyze cannabis material with a much more in-depth analysis than basic compliance testing labs. The new technology for analysis of smoke, vapor, plant material and formulations allows companies to thoroughly understand their materials in each stage of the product formulation process, all the way to product consumption.
Beyond just smoke and vapor analysis CBDV also offers NMR spectroscopy, metabolomics, nanoparticle characterization, computational modeling and other testing services that go far beyond the traditional compliance testing gamut.
"Our new services offer comprehensive insights into plant material, extracts, end-products and even the smoke/vapor by using state-of-the-art analytical instruments," says Dr. Roggen. "By understanding the chemical fingerprint of the material, cannabis producers can eliminate impurities, adjust potencies, and optimize extraction processes before wasting money and resources on producing inconsistent end products. As a chemist I am really excited about adding NMR and high-res mass spectroscopy to the cannabis testing offerings."